WE RAFFLE
1 TRIP FOR 2 PEOPLE
and a batch of products for the 2nd. and 3rd. place.
Enjoy the benefits of drinking drinking water with Dioxilife and participate in the draw by sharing your experience.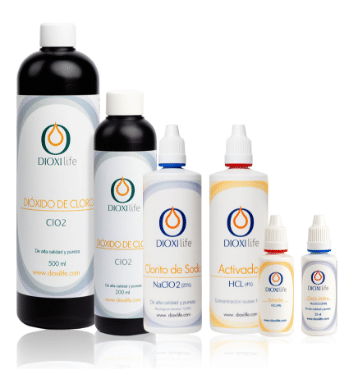 STEP 1: Complete the challenge.
Read the indicated product proportions.
STEP 2: Upload a photo or video where you see yourself doing the challenge with the product.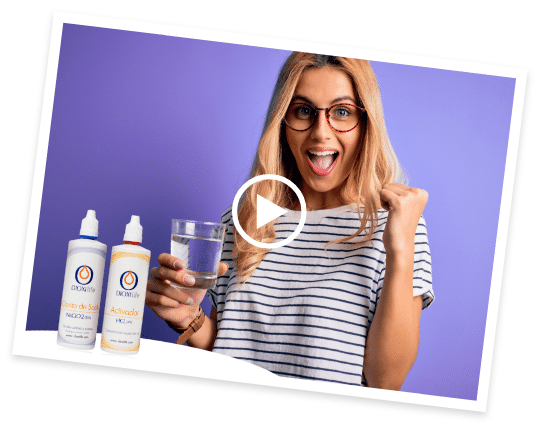 STEP 3: Fill in the form and send it with your data
*All those people who have made a purchase of the Water Treatment Kit (Format 35 or 140ml) or Chlorine Dioxide (Format 200 or 500ml) on the official website of Dioxilife Spain with their order number and date during the month of September 2022 and until 11/15/2022
JOIN THE CHALLENGE!
PARTICIPATE NOW
FILL OUT THE FORM TO ENTER THE DRAW
Please, enter the same information that you provided when making your purchase at Dioxilife.
1 Purchase = 1 Participation
WHAT IS THE CHALLENGE?
The challenge consists of Drinking 2 glasses of purified water with Dioxilife Chlorine Dioxide (Potabilizer Kit or Chlorine Dioxide) for 2 weeks FASTING.
You must include in your participation, a photo or video where you appear, doing the challenge with the products.
PROPORTION:
Watermaker Kit
Add 1 drop of Sodium Chlorite + 1 drop of Activator in a clean and dry glass (non-metallic)
Activate for 30 seconds.
Añadir 500 ml de agua a la mezcla.

Chlorine dioxide
Dilute 1ml of Chlorine Dioxide in 500ml of warm water.

BENEFITS IT PROVIDES TO YOUR HEALTH
THE IMPORTANCE
TO DRINK PURE WATER
ON AN EMPTY STOMACH
Purified water is obtained by using drinking water together with one of our products based on Chlorine Dioxide, in such a way that after a few minutes you will have water free of bacteria, viruses and fungi, what we call pure or purified water.
Purified water ingested in the morning on an empty stomach will help our kidneys work well and can eliminate waste substances through urine.
.
Our skin will look much healthier and hydrated and will maintain its elasticity and tone for longer if we consume quality and pure water.
Therefore, drinking purified water on an empty stomach will make our body much more careful, but we must not forget that throughout the day we must continue drinking until we reach approximately 2L.
It is also important that after drinking in the morning we wait at least ten minutes before having breakfast, since the water must reach and act on all parts of our body.
WHO CAN PARTICIPATE?
All those people who have made a purchase of the Water Treatment Kit (Format 35 or 140ml) or Chlorine Dioxide (Format 200 or 500ml) on the official website of Dioxilife during the month of September 2022 and until 11/15/2022.
HOW TO TAKE PART?
Take the Challenge for 2 weeks, upload your photo or video.
Fill out the form and send it before 11/29/2022 (included).
AWARDS
Enjoy a unique experience in a dream city.
The day of the draw will be announced by Dioxilife on Social Networks. The winner will be able to choose between these destinations:

2 nights in
PARIS
Round trip flight for 2 people with accommodation and breakfast included.
2 nights in
AMSTERDAM
Round trip flight for 2 people with accommodation and breakfast included..
2 nights in
BRUSSELS
Round trip flight for 2 people with accommodation and breakfast included..

In addition, the second and third place
also have a prize and will take a
LOT OF PRODUCTS
*The draw will be held before a notary or by computer program, on 11/30/2022. The prize for the first winner includes: 2 hotel nights for 2 people, roundtrip flight, destination city of your choice. Accommodation with breakfast included to the destination selected by the winner. The second and third winners will receive a batch of Dioxilife products. The data of the winners will be validated by Dioxilife and they will be contacted by phone before being announced on social networks and the web.
PARTICIPANTS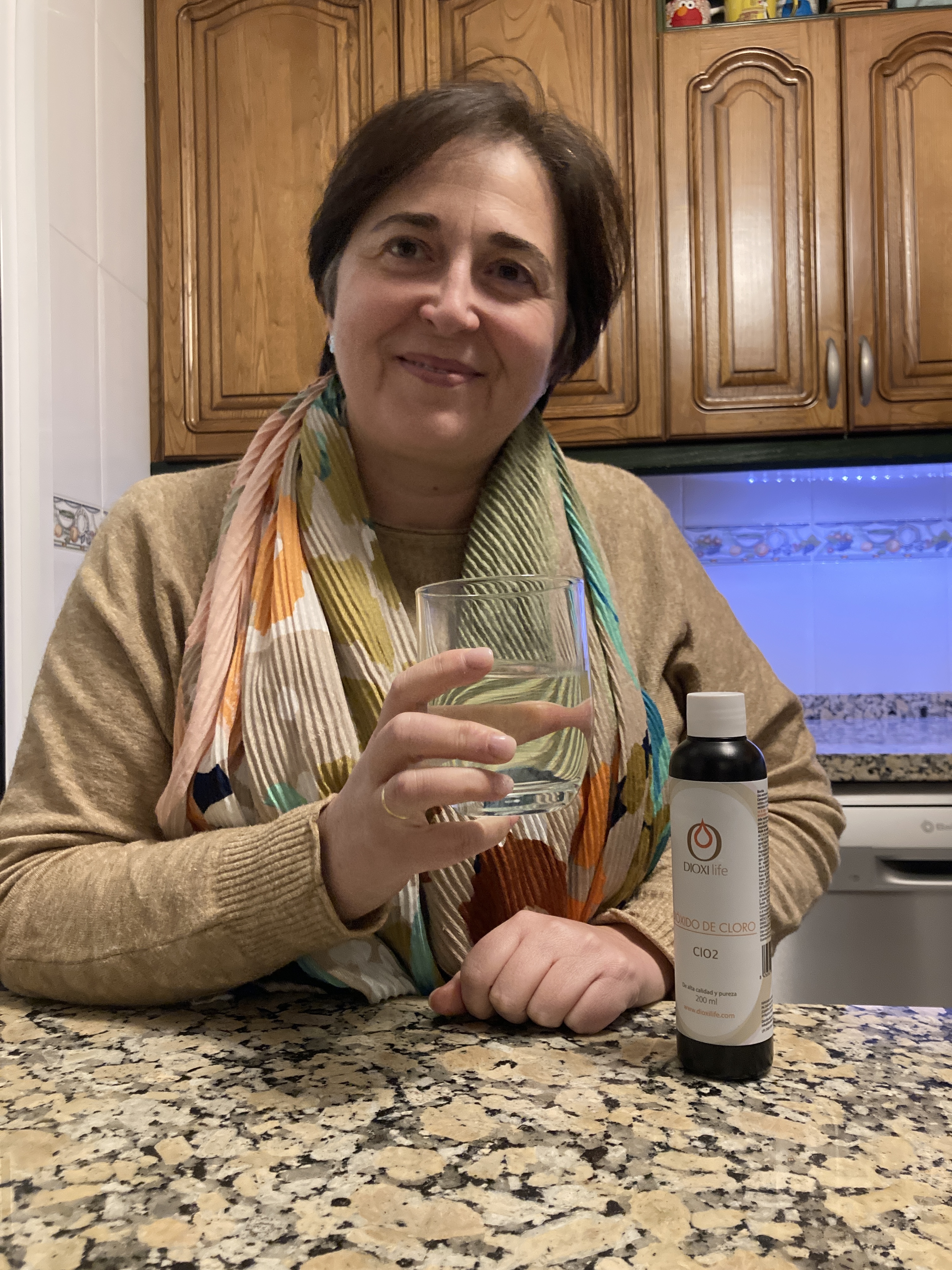 María Francisca Serra Balbuena
Desde que hice mi pedido de dióxido de cloro el pasado 2 de noviembre, quise probar el reto y me ha encantado. He tenido una mejoría en mis dolencias de dolores musculares y de artrosis y he notado una mayor energía y vitalidad y menos molestias. Me encanta y os doy las gracias por apostar por la salud de las personas con vuestros productos. Gracias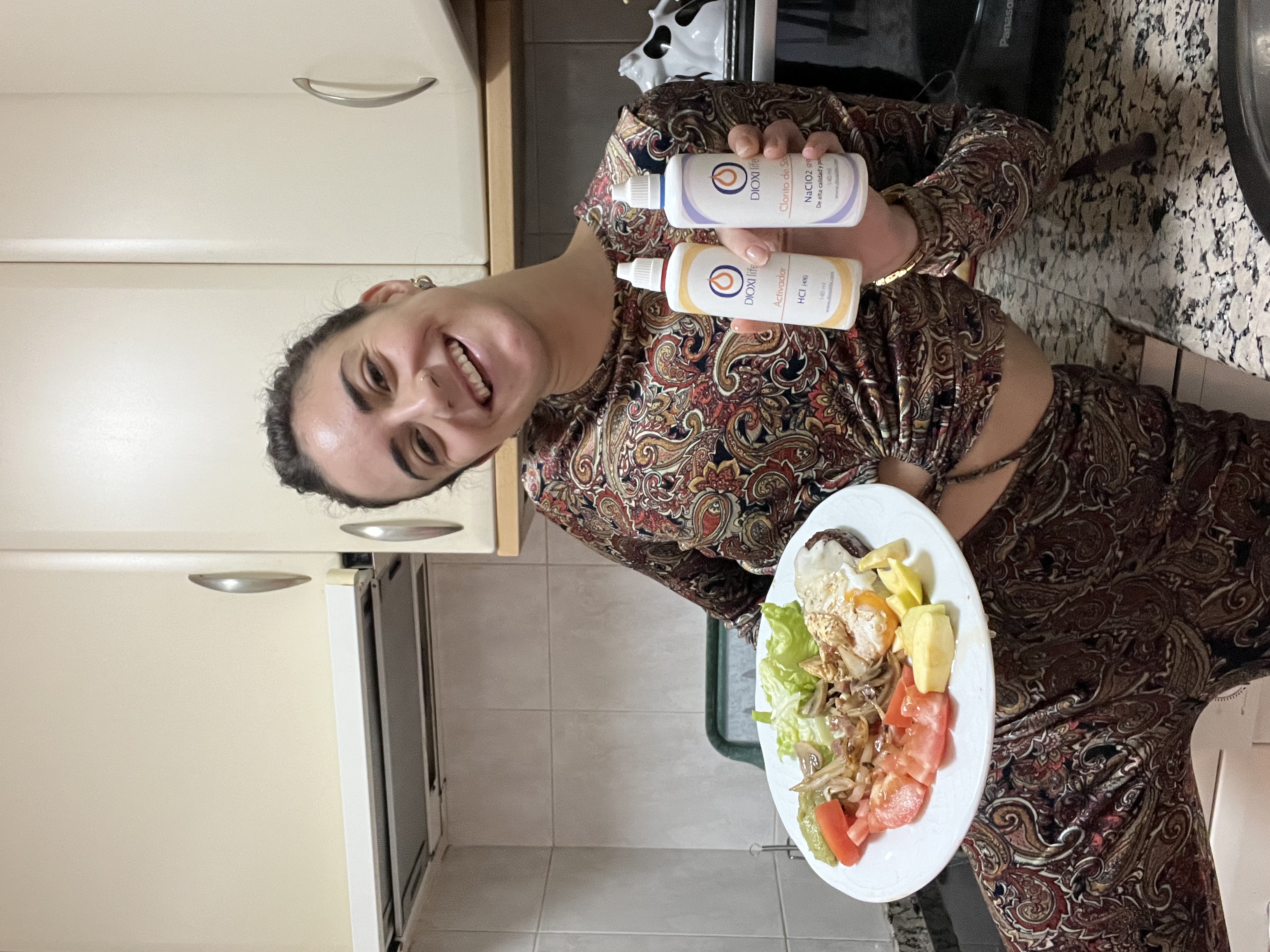 Andrea Sastre García
Dioxlife ha traído tranquilidad y seguridad a mi vida. Me noto mejor de salud, mi tripita que siempre estaba hinchada se ha reducido, me levanto con más energía por las mañanas y lo mejor de todo es que en pleno brote de virus y gripes estoy sana y sin un moco. Y eso hace un año era impensable para mí. Comer sano y probar métodos nuevos como DioxLife me ha cambiado la vida y me ha hecho conocer mi cuerpo muchísimo mejor. Estar protegido es salud y yo siento que lo he encontrado, así que gracias.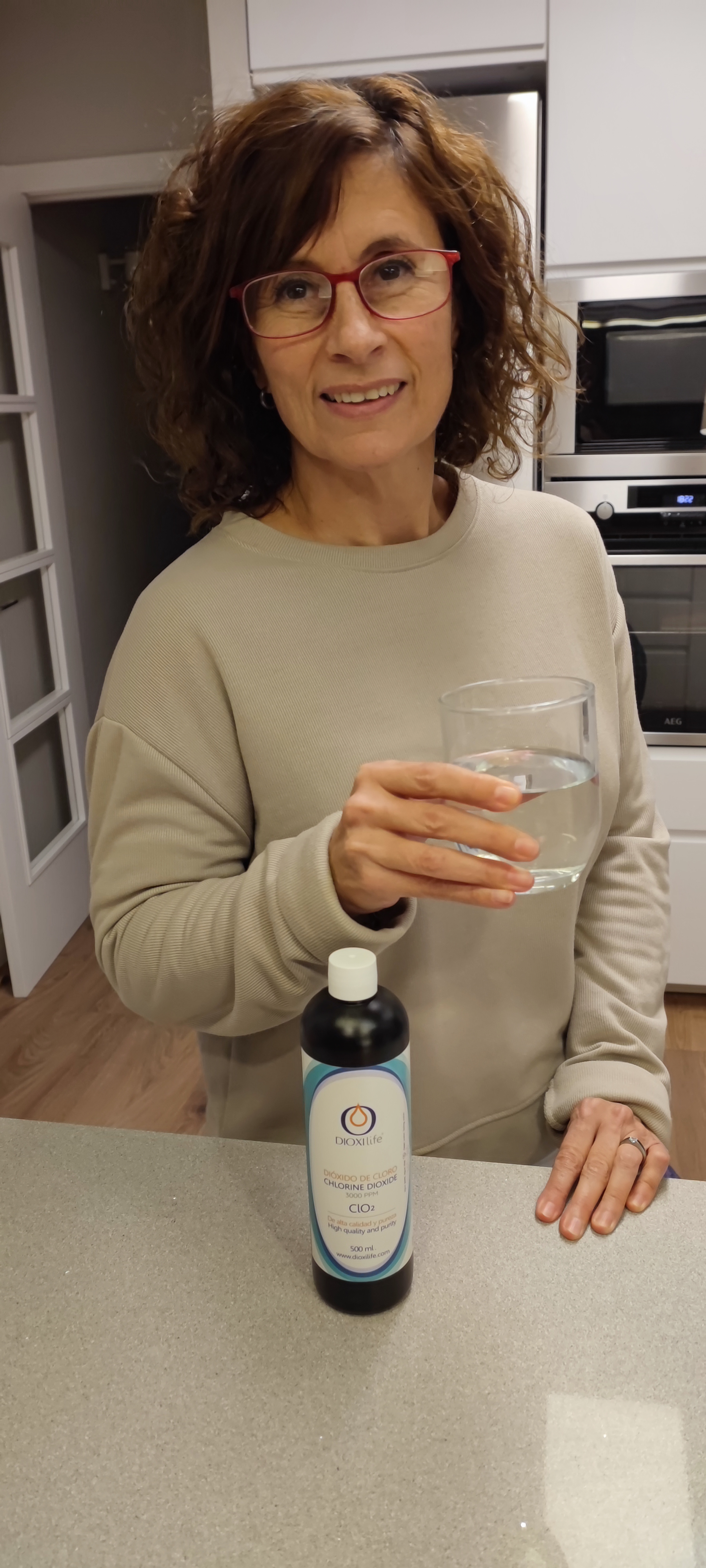 Mercè Esteve Munté
Gracias a Dioxilife el agua es más pura y limpia mi cuerpo y me hace sentir mejor.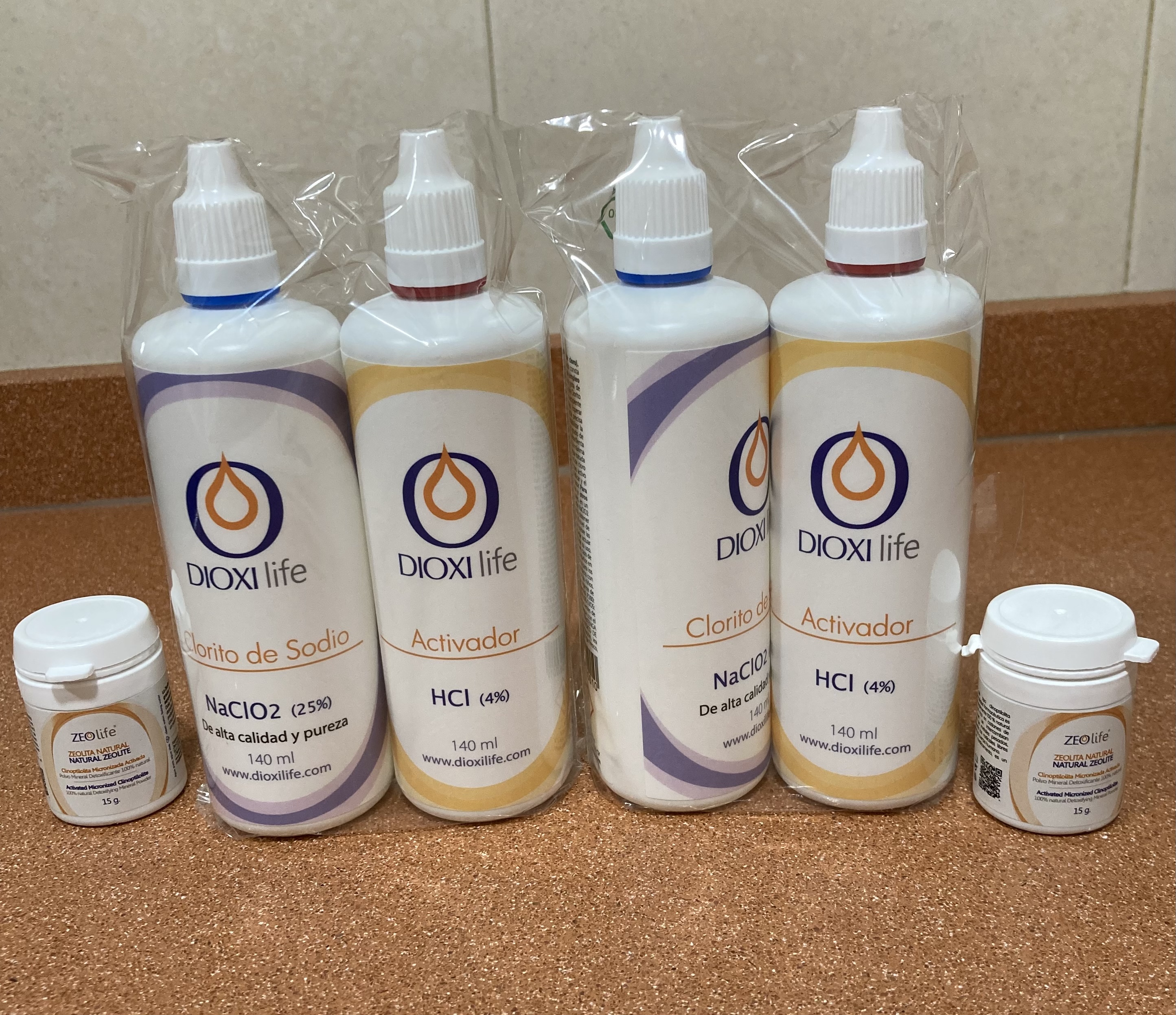 Antonio Carrasco Bohorquez
Para mi es esencial el uso del kit clorito de sodio más activador para hacer CDS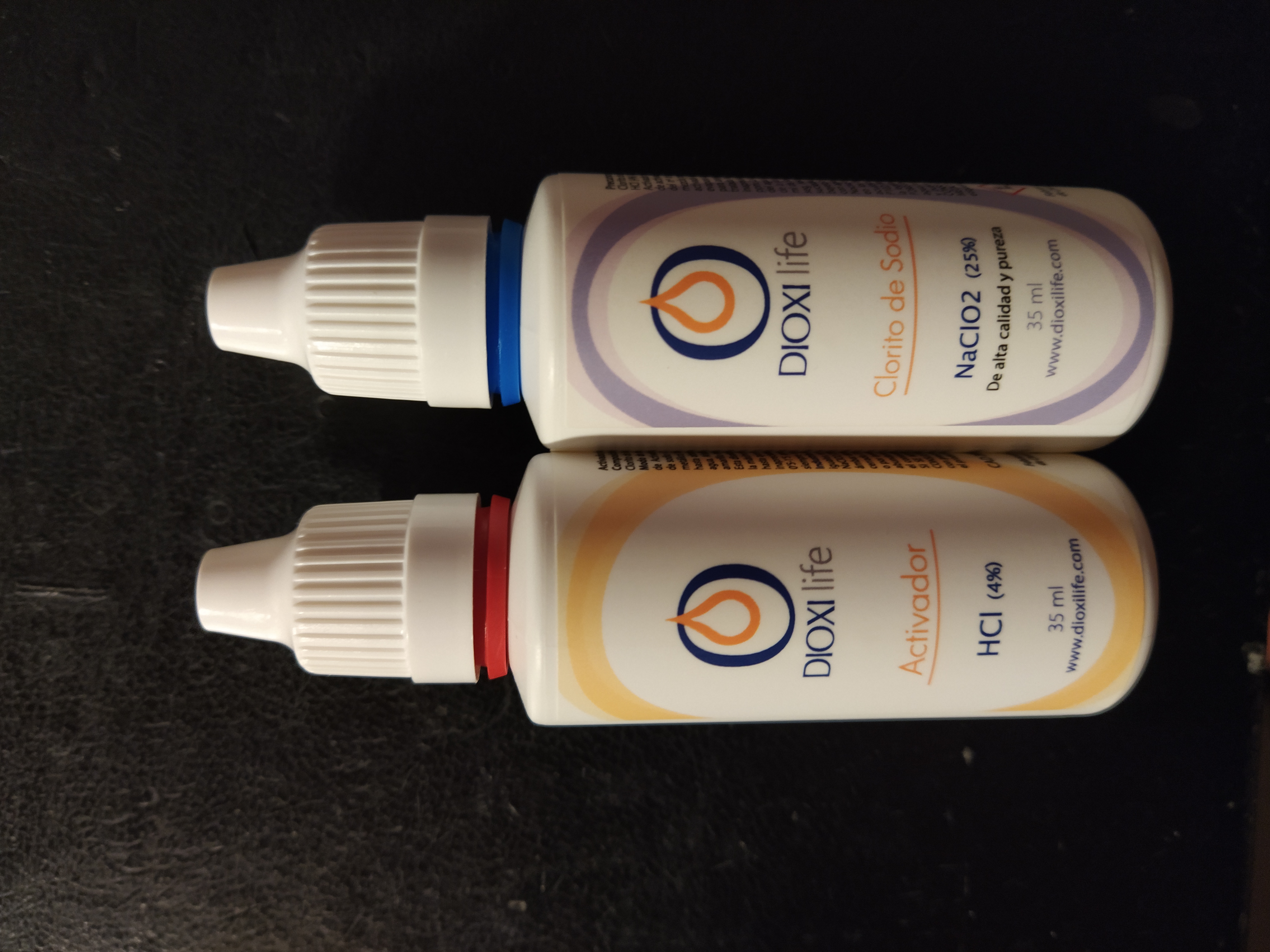 Francesc Sanfeliu
Bebiendo un vaso de agua por la mañana en ayunas, me ha proporcionada una mejora del funcionamiento metabolico (riñones…).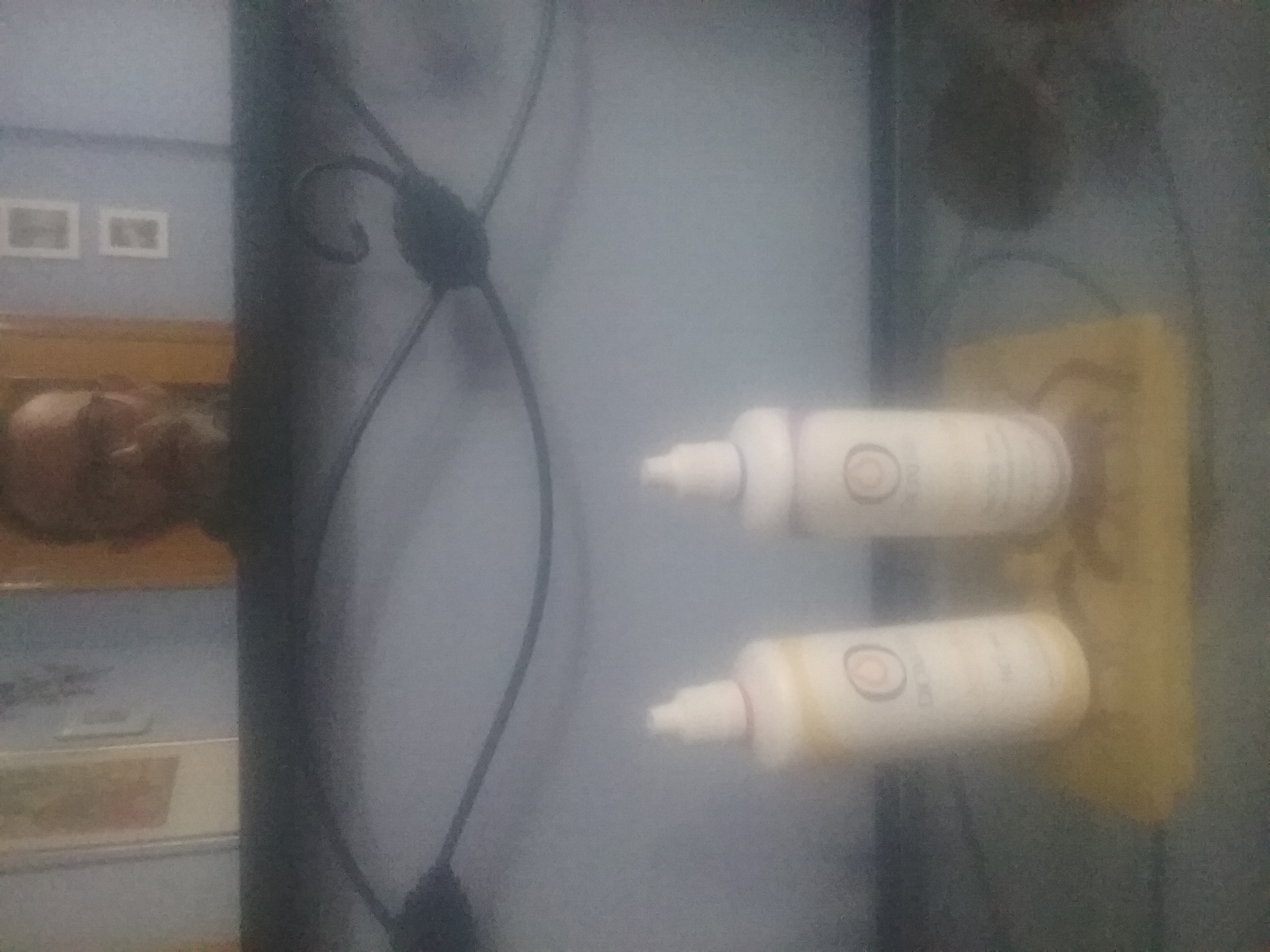 David Carlos -Colino
Spmos un matrimonio de 60 años , con problemas de artrosis degenerativa los dos. Yo con problemas en 7 vertebras cervicales y dolores musculares, ademas de depresion y ansiedad. Mi mujer padece de Fibromialgia severa ademas. Llevamos 5 dias tomando Dioxiline por recomendacion de un buen amigo, Fernando Rutia. A pesar de saber que nos recomendo tomarlo durante 45 dias para ver resultados, puedo anticipar que hoy, al quinto dia de consumir Dioxiline, los dolores musculares han desaparecido, dormimos muchisimo mejor y somos bastante mas optimistas que lo hemos sido durante los 10 años que llevamos metiendonos los medicamentos ,recetados a ojo por los distintos medicos por los que hemos pasado. En estos momentos, vemos nuestro futuro de una forma bastante mas optimista que hace 5 dias.. Conclusion: Dioxiline FUNCIONA….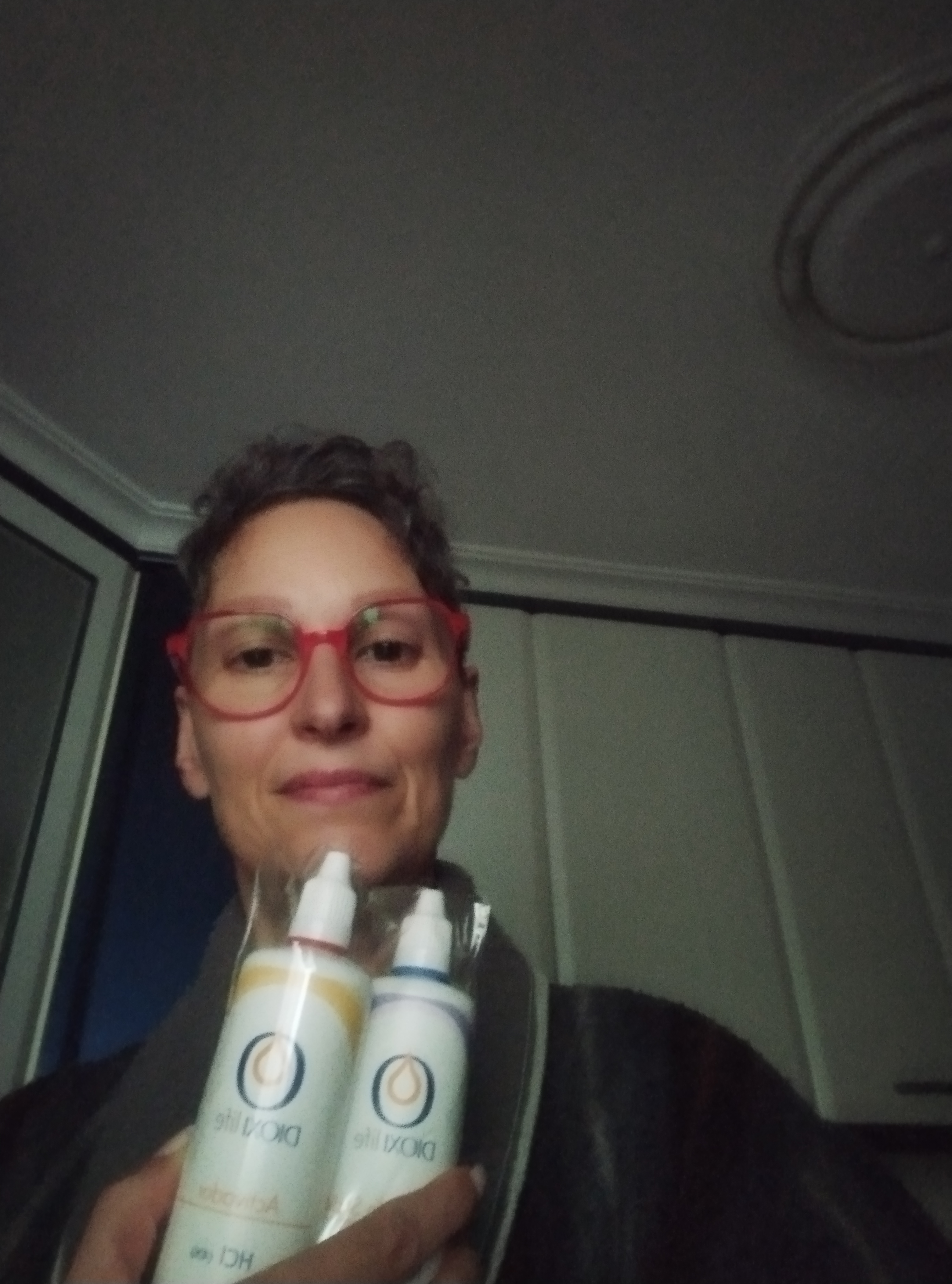 Teresa González Veleda
Lo llevo utilizando bastantes meses y es realmente efectivo y beneficioso para la salud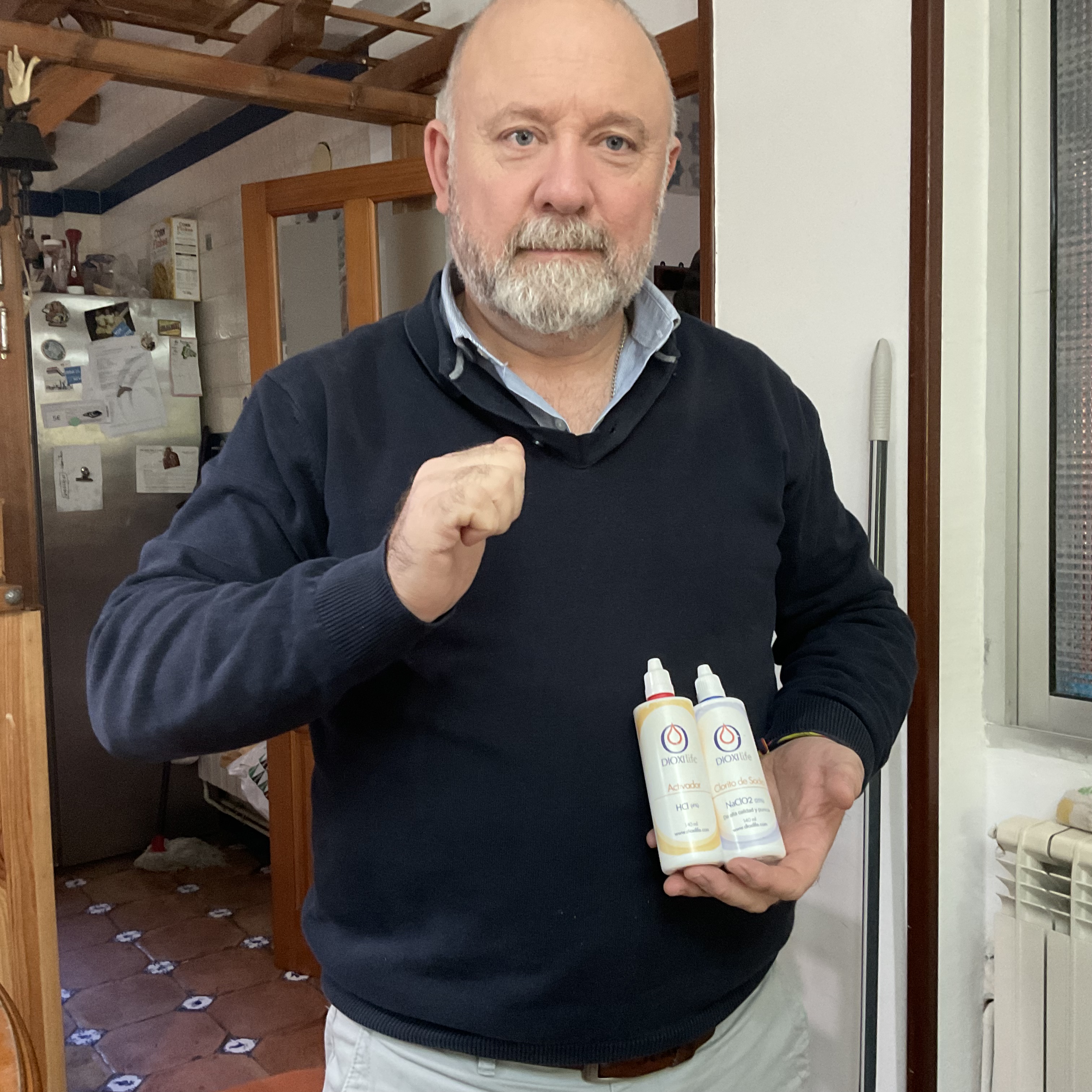 Daniel Sanchez Carretero
Hola, yo tenía las articulaciones de los dedos inflamados , no podía cerrar los nudillos de las manos , y me desaparecido totalmente la artritis y estoy tomando agua tratada con dioxilife. También me cure del COVID en la primera ola. Va fenomenal para los granos y espinillas. Comprobado Me ha desaparecido la inflamación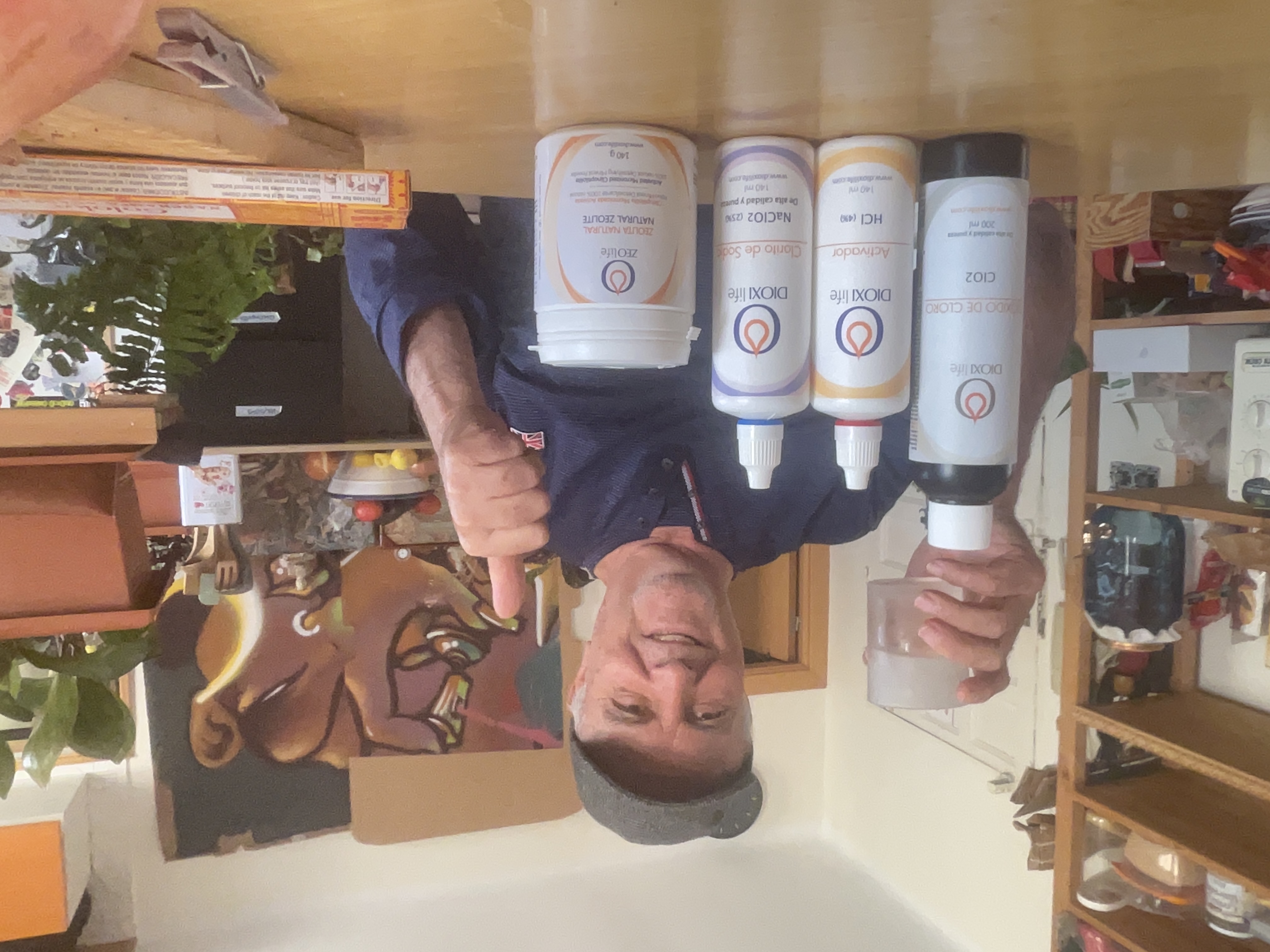 Carlos Llorente Saiz
Comprado el 29/10/22 ES 166916. Estaba en centroamérica en febrero de este año, con un " gripe-viral " contagiado por mi pareja y gracias a poder lograr de dioxilife el cds , me curé totalmente en una semana. Estoy sumanente agradecido y lo comparto con amigos y familia dispuestos a escuchar… por supuesto sigo tomándolo e investigando sus cualidades.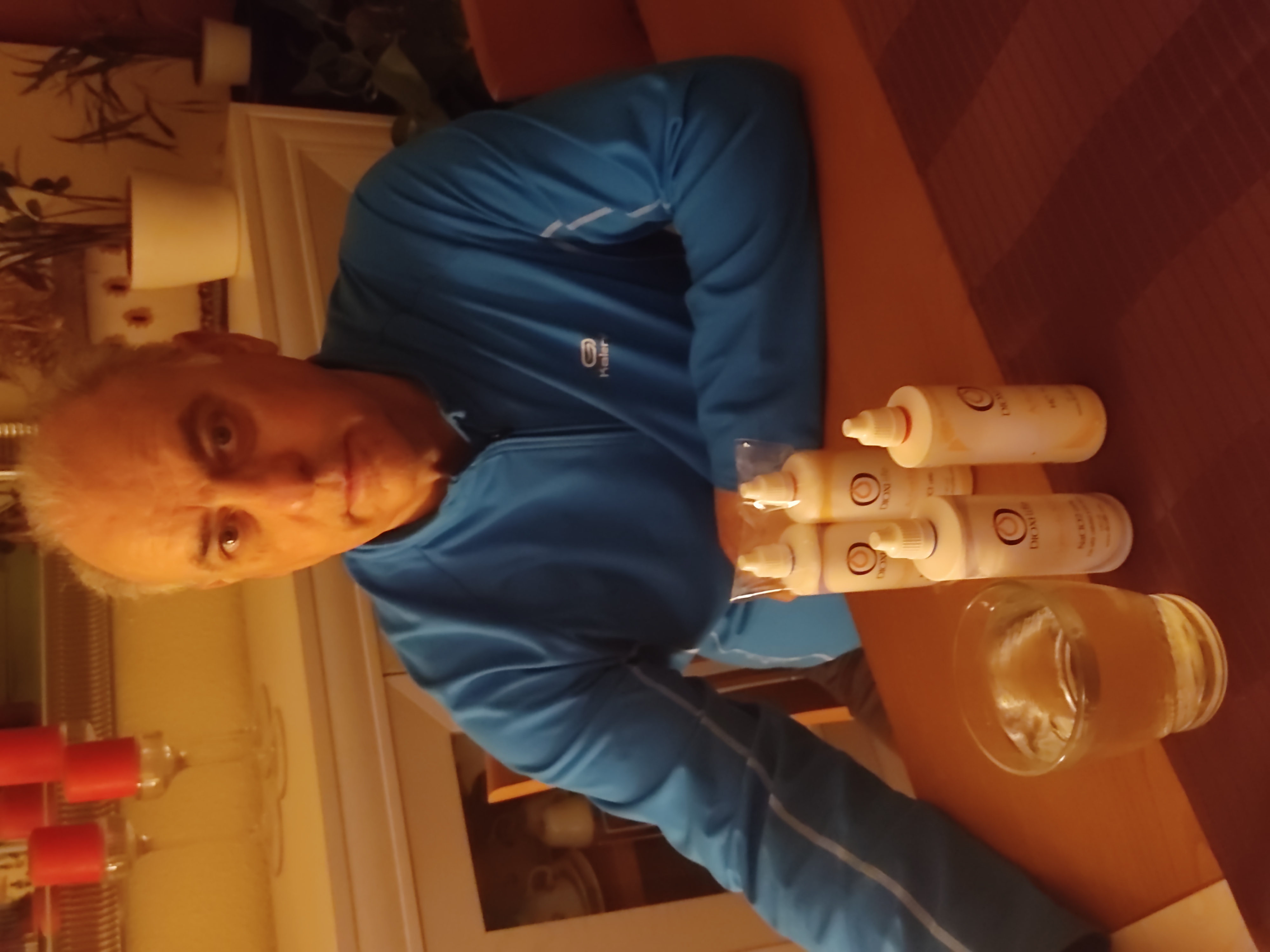 LUIS CARLOS LEON AREVALO
Buenas, desde hace tiempo tomo esta formulación y en ayunas un par de veces al año. Aparte de sentirme con energía tengo la tranquilidad de eliminar los patógenos y con ellos las posibles enfermedades. Cuantos mas seamos mejor.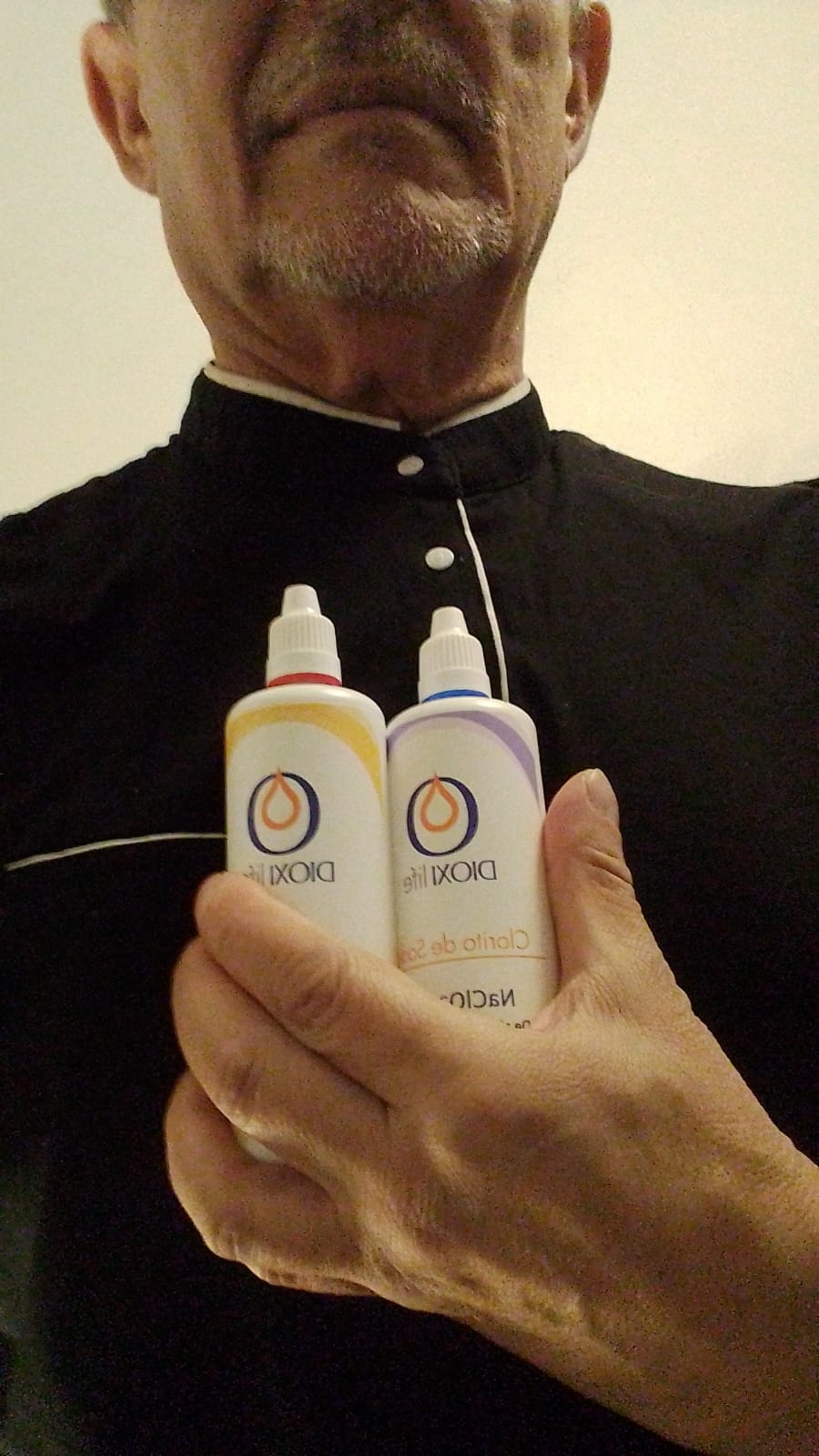 Jorge Repiso
Excelente experiencia con el Pack para mi organismo, mantengo tomas y aplicaciones constantes para mantenerme mas saludable y tener mejor calidad de vida !!!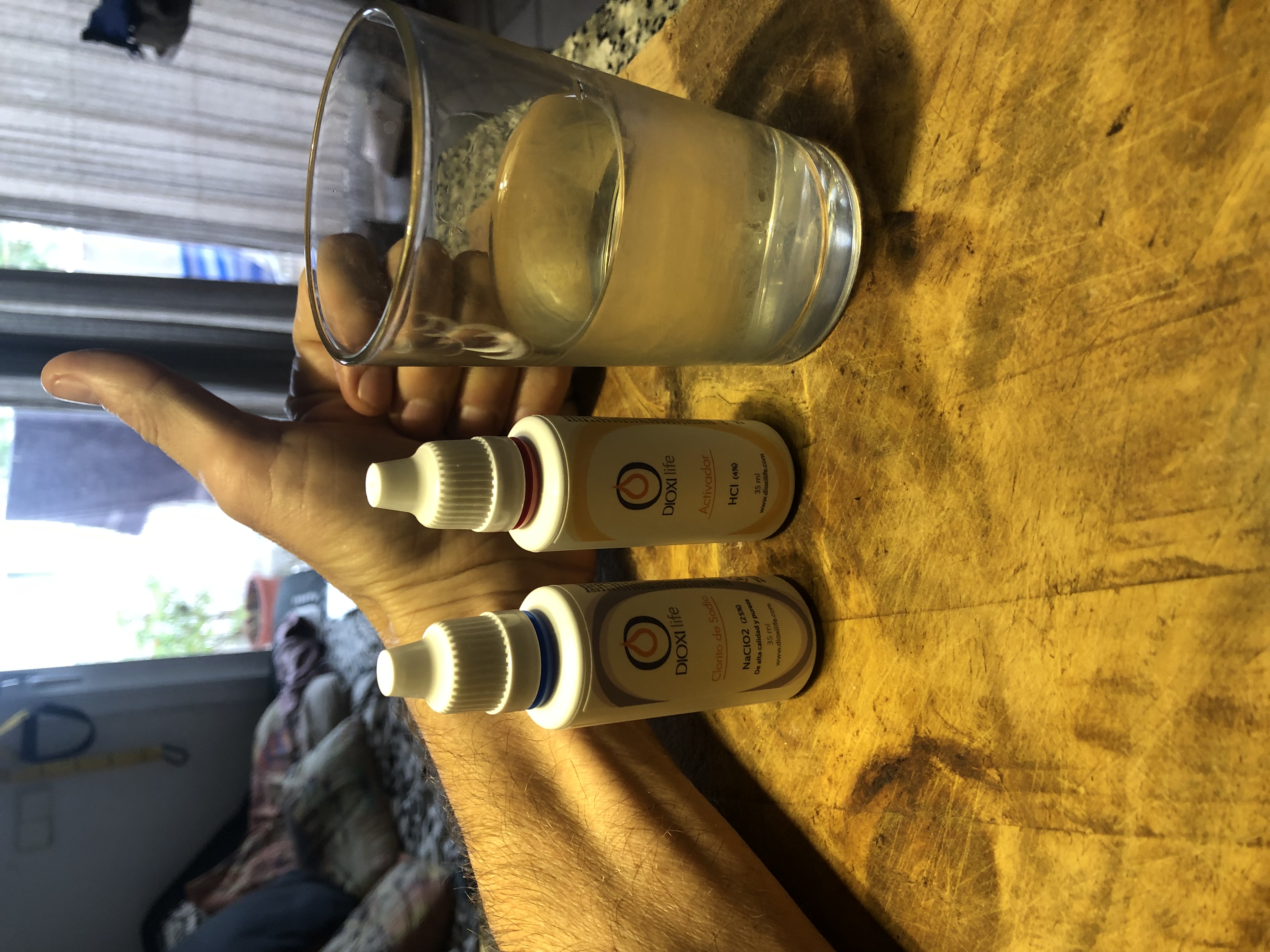 Lorenzo Simoncini
Hago lo 20 dias una o dos veces al año, y siempre noto algún beneficio en la piel, en el sistema digestivo y una sensación de desinflamacion general.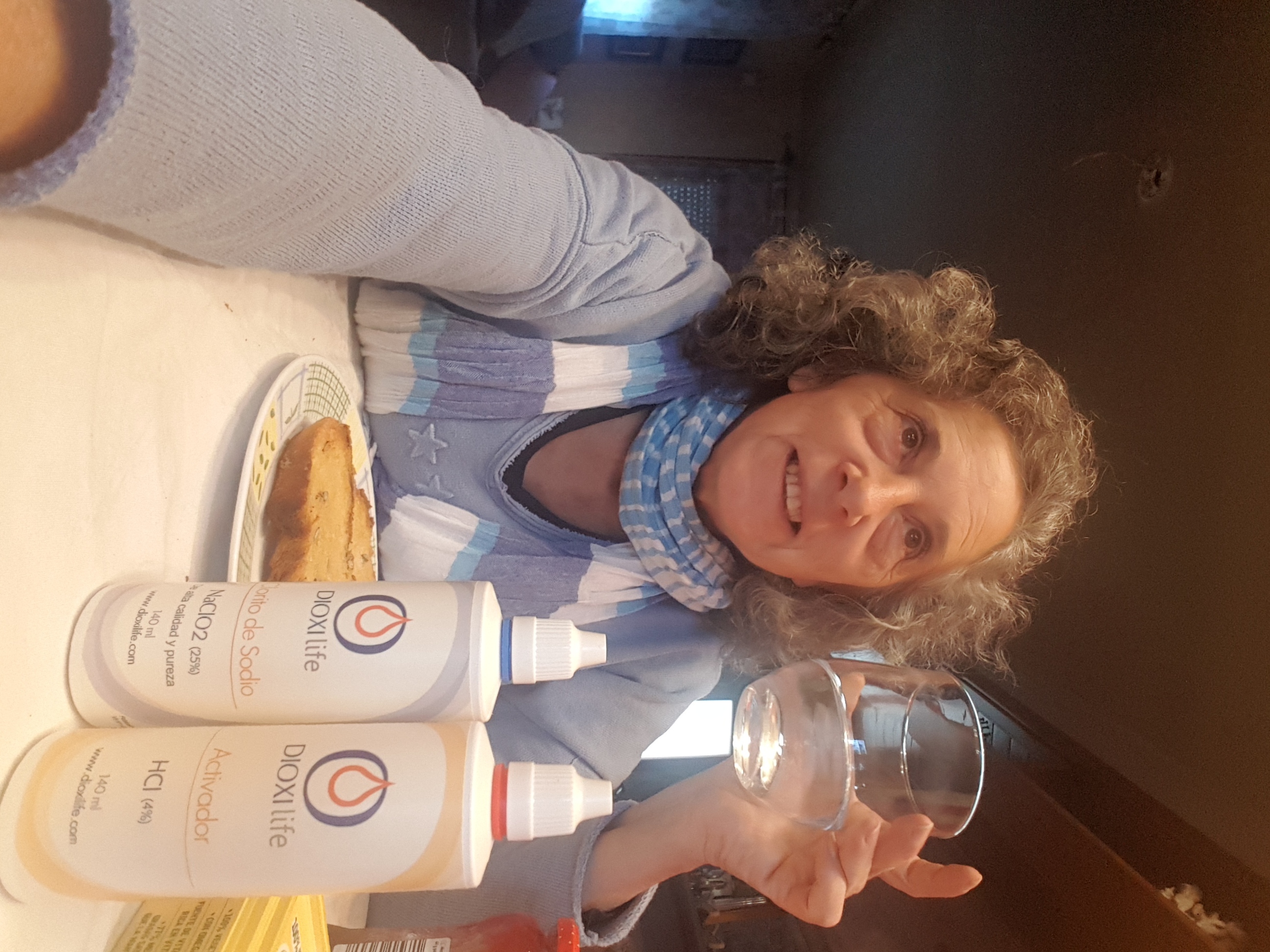 Laura Agusti
Desde que lo tomamos, que fué antes del cobid, no nos hemos resfriado. Y noto que nos limpia nuestro organismo. Para casa es fundamental.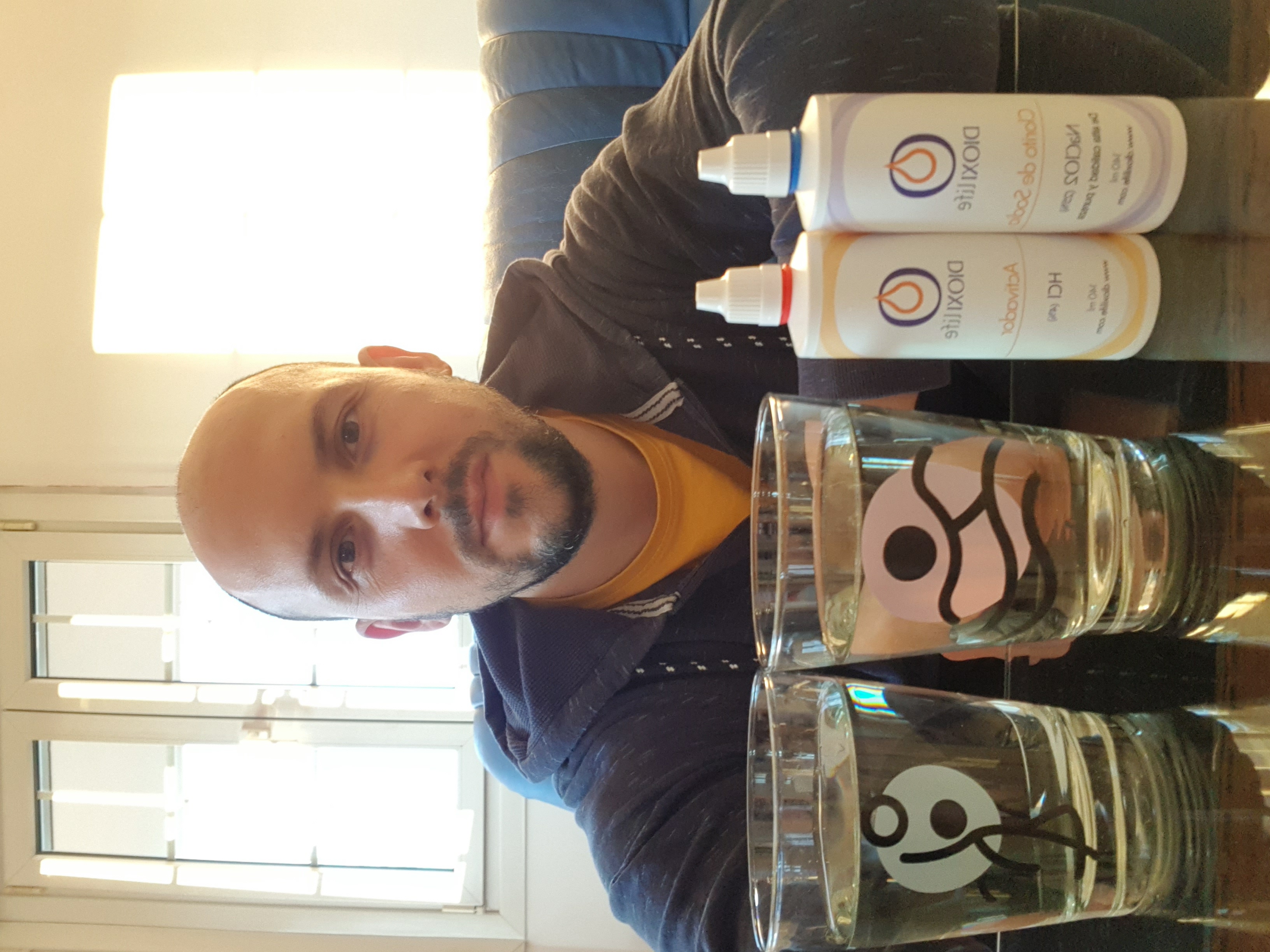 Catalin Constantin Petcu
El Dioxido de cloro es lo mejor que puede hacer para tu cuerpo y tu salud… Es increíble que funciona para todos tipos de afecciones y enfermedades… Gracias…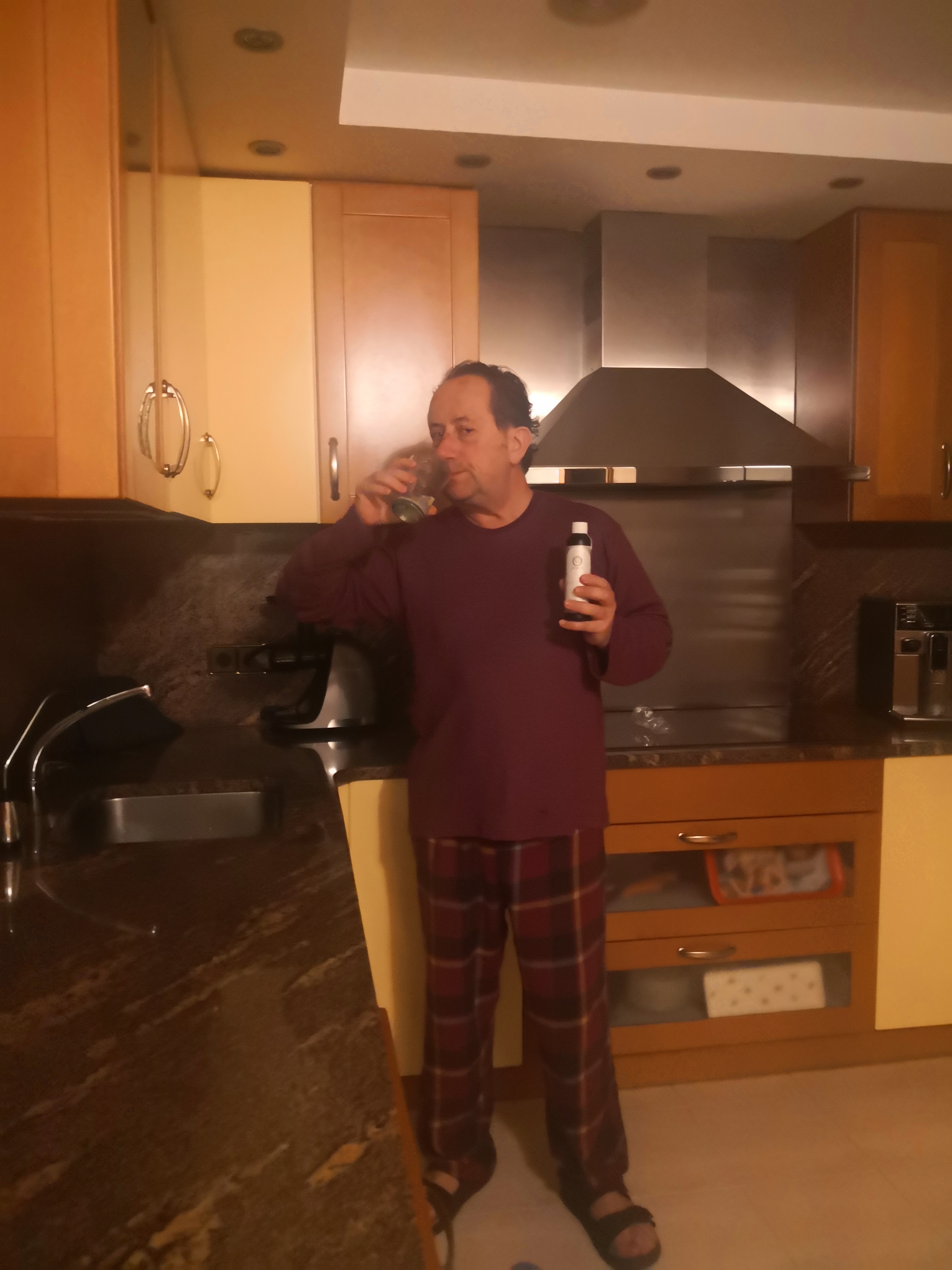 Eugenio Royo Dominguez
Saludable
Rosa Elena Fuentes Bartoll
Durante estas dos semanas he sentido mas energia y menos hambre por la mañana.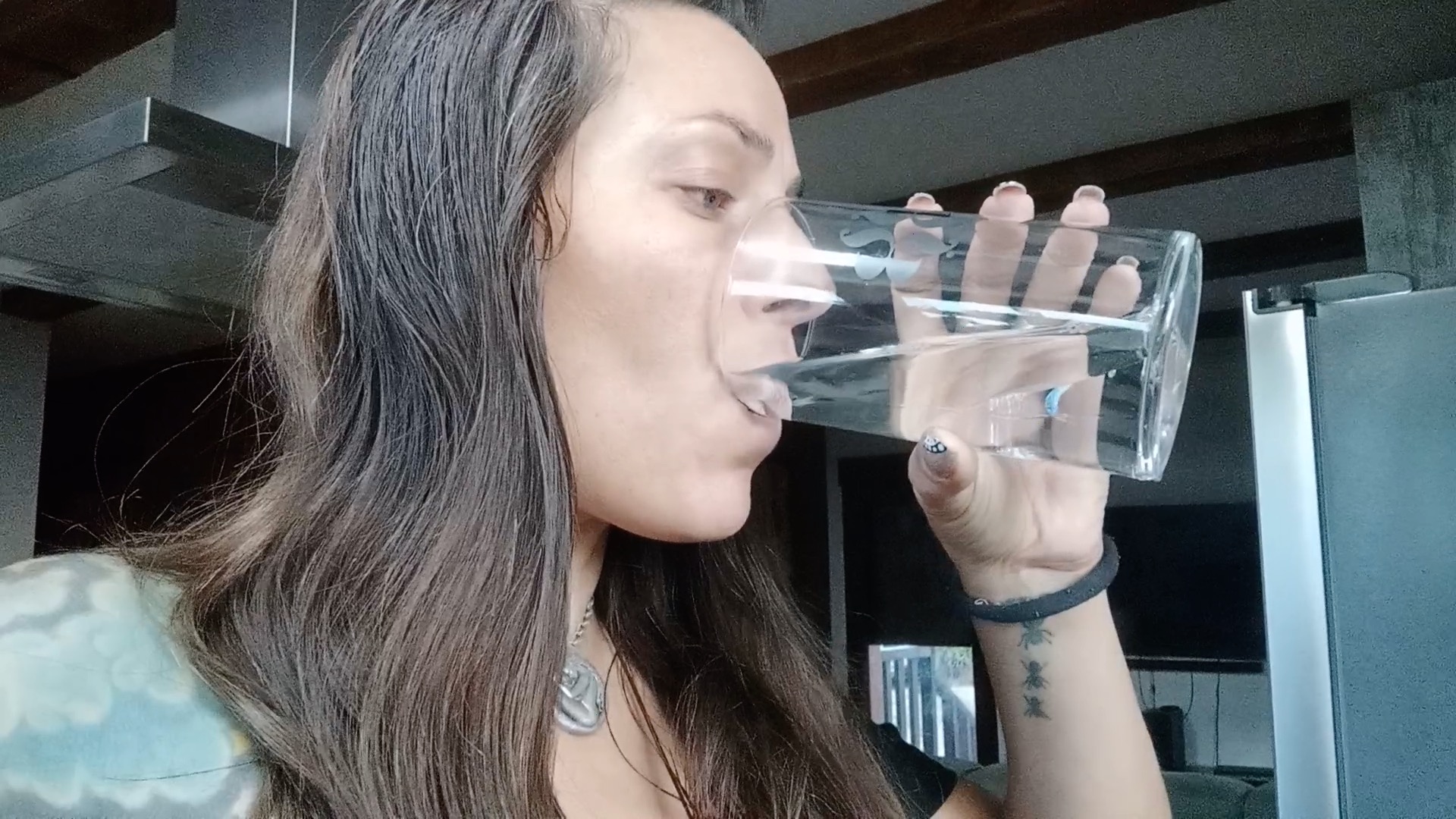 Eva Moreno Alonso
Después de 14 días, empezando el miércoles 7 de Septiembre y acabando el martes 20, tomando una gota de clorito de sodio, con una gota de activador, con medio litro de agua en ayunas os cuento mis sensaciones. Yo no tomaba café, siempre he desayunado zumo de naranja y un vaso de colacao. Aunque ambas cosas, sobre todo el zumo, provocan cierta acidez, nunca tuve problemas con ello. Sin embargo aprecio mucho la diferencia. Antes sentía una cierta pesadez y somnolencia tras desayunar y tomando dioxilife noto ligereza, que me espabila, y en lugar de sensación ácida siento como que limpio por dentro. Los primeros días noté que hacía mucho pis, supongo que debido a esa limpieza, y tembién he notado que me ha ayudado a regularme de cara a hacer de vientre. El 1 de septiembre dejé de fumar y creo que tomar esto me ha ayudado a evitar un severo estreñimiento. Tenía entendido que tomar cds descalcifica la glándula pineal, y pienso que eso me ha ayudado a mantenerme firme respecto a no fumar, que aunque no lo he dejado de un día para otro, si no que he realizado un trabajo progresivo de reducción de consumo de tabaco, desde el 1 de septiembre ya no fumo nada y en lugar de sentirme nerviosa, irascible, ansiosa y con ganas de fumar, he estado bastante tranquila, de buen humor, apenas he sentido ansiedad ni he tenido pensamientos saboteadores empujandome a fumar. Todo esto, además, con una niña de 4 años, que es un amor, pero que la cuesta levantarse por las mañanas para ir al cole, desayunar de forma ágil etc. y en vez de ponernos nerviosas hemos manejado las mañanas con calma y obteniendo buenos resultados. Creo que al descalcificar la glándula pineal, es más fácil concentrarse en lograr los objetivos que uno se propone y así es como lo he experimentado. No sería sincera, si no os contara que lo primero que hago en el día entre semana es una hora de yoga. Lo que en sí ya me ayuda a estar tranquila todo el día. Pero eso mismo es lo que me ha permitido apreciar las sensaciones de regulación intestinal, limpieza orgánica, concentración y buen estado anímico que he tenido mientras he tomado cds activado con medio litro de agua en ayunas. Yo ya conocía dioxilife, lo he usado muchas veces como potabilizador de agua, lo había tomado en ocasiones estando enferma, y llevo dos años usándolo con cierta concentración para lavarme las encías, que de fumar las tenía muy oscuras, y gracias a esto se me han aclarado casi completamente. Pero nunca lo había tomado así en ayunas y después de dos semanas, tengo que decir que me siento genial, y que voy a seguir tomándolo. Esto es todo. Os doy las gracias por proponer este reto, porque gane o no el viaje, me habéis ayudado a mejorar mi salud, incluso a dejar de fumar. Así que gracias de nuevo y os deseo lo mejor.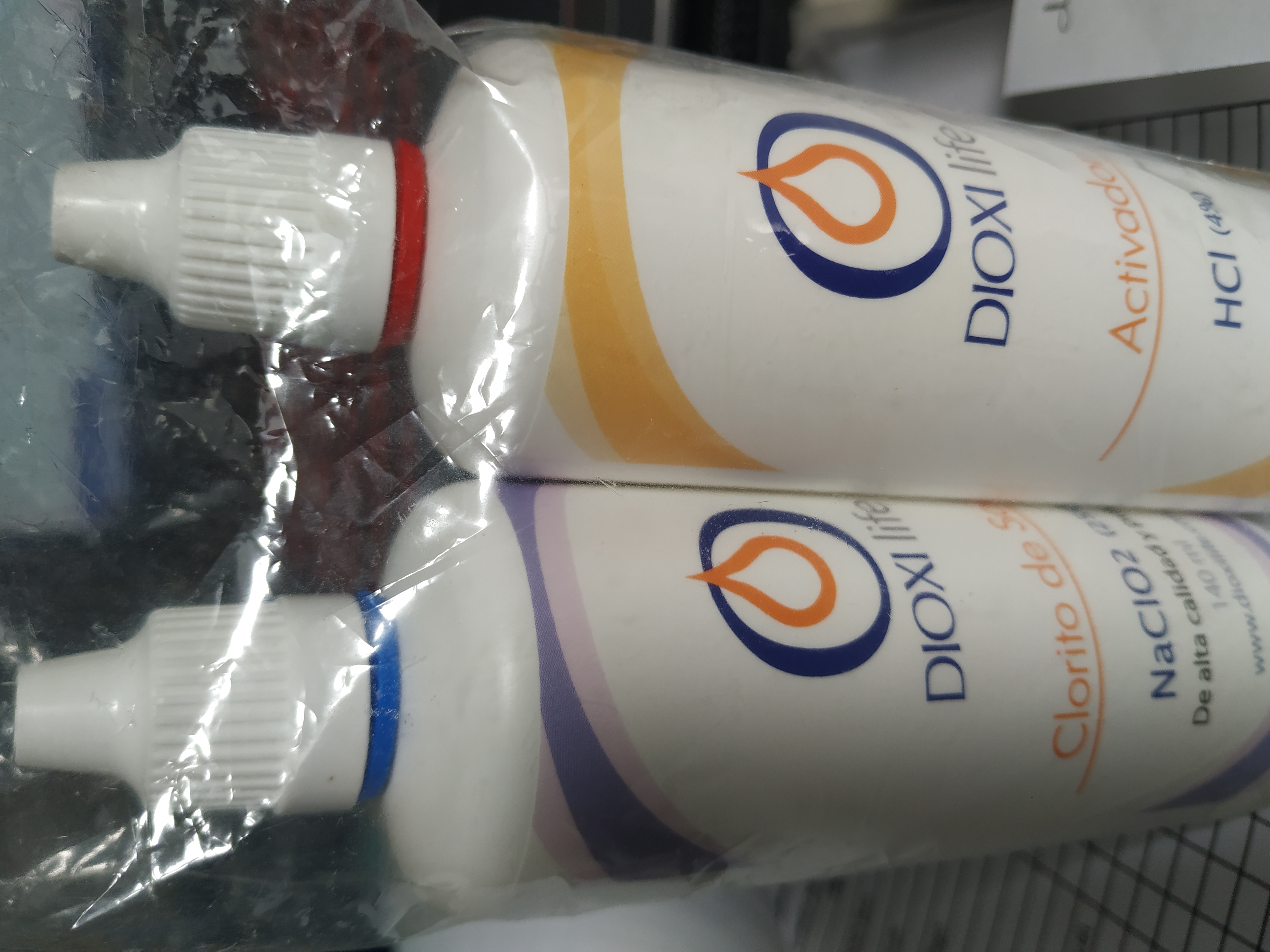 VIRGINIA SAENZ DE ORMIJANA
Para mí y para los que me rodean muy eficaz contra el covid, migrañas, quemaduras y problemas cutáneos.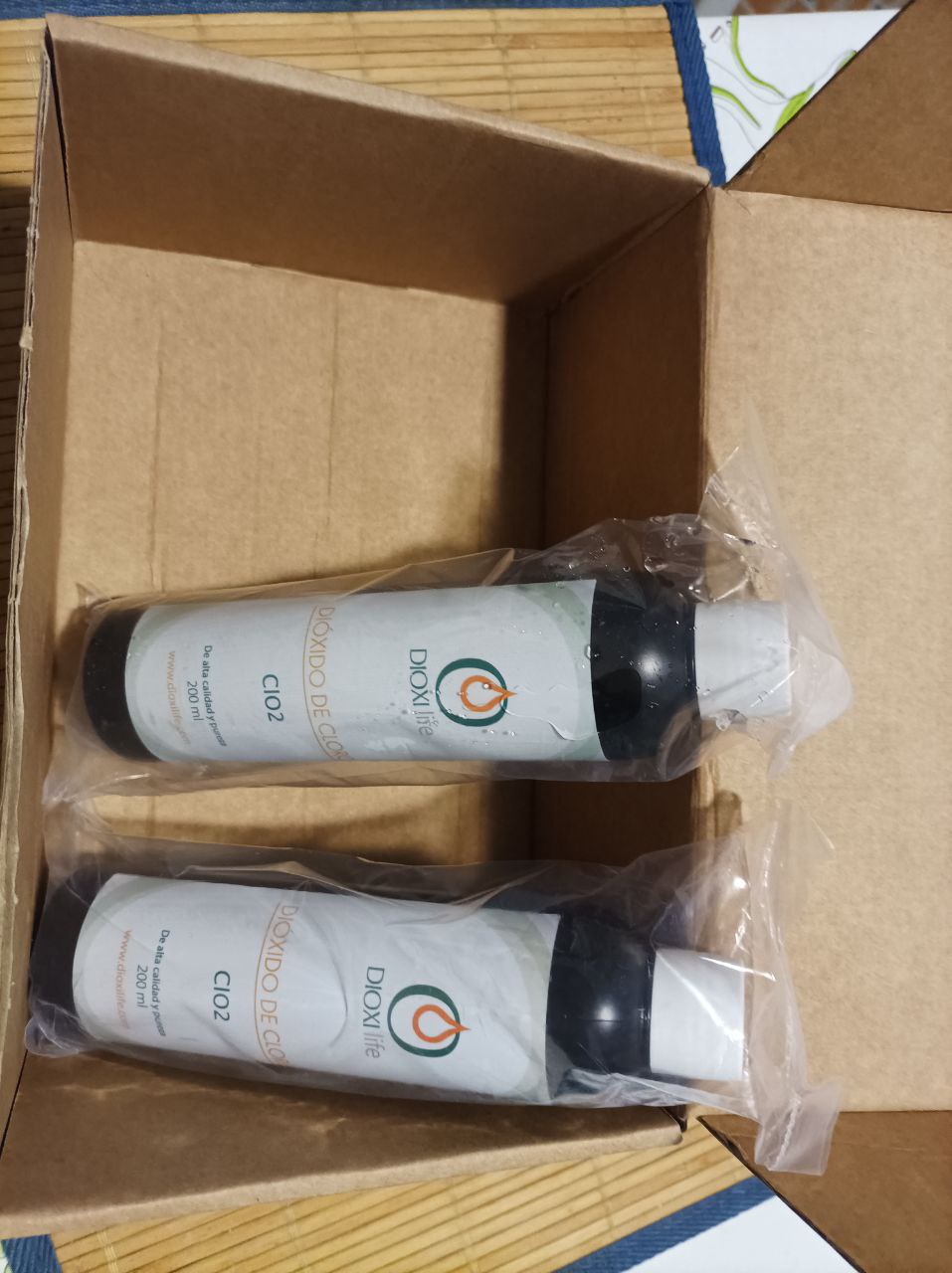 JOSE MARIA PADIAL
Muy recomendable para prevenir y superar gripes, catarrros. El servicio de envío ha mejorado, esta vez recibí el paquete en un día.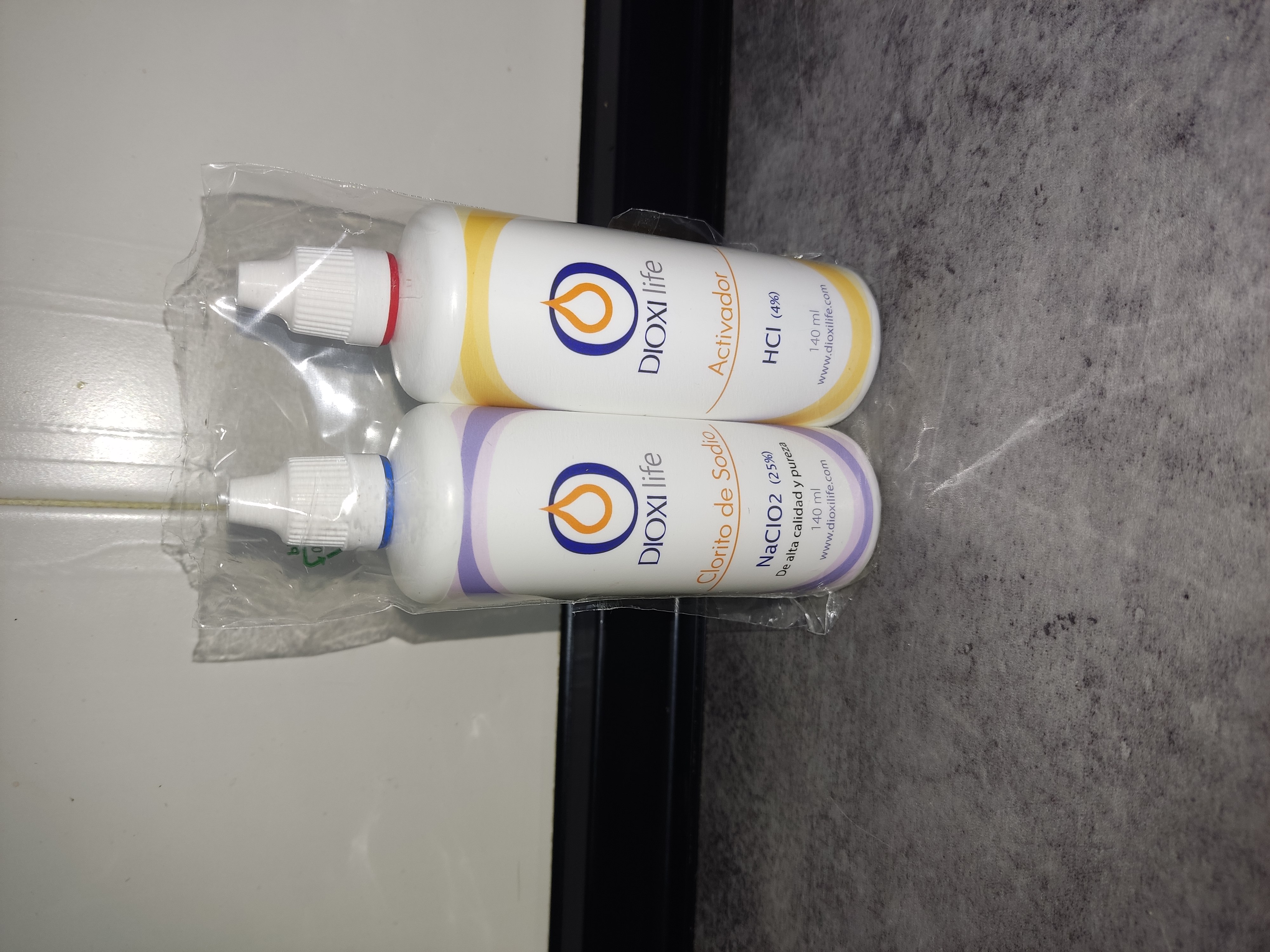 Luis Guerrero
Es un producto que usado bien tiene mucho beneficio para la salud.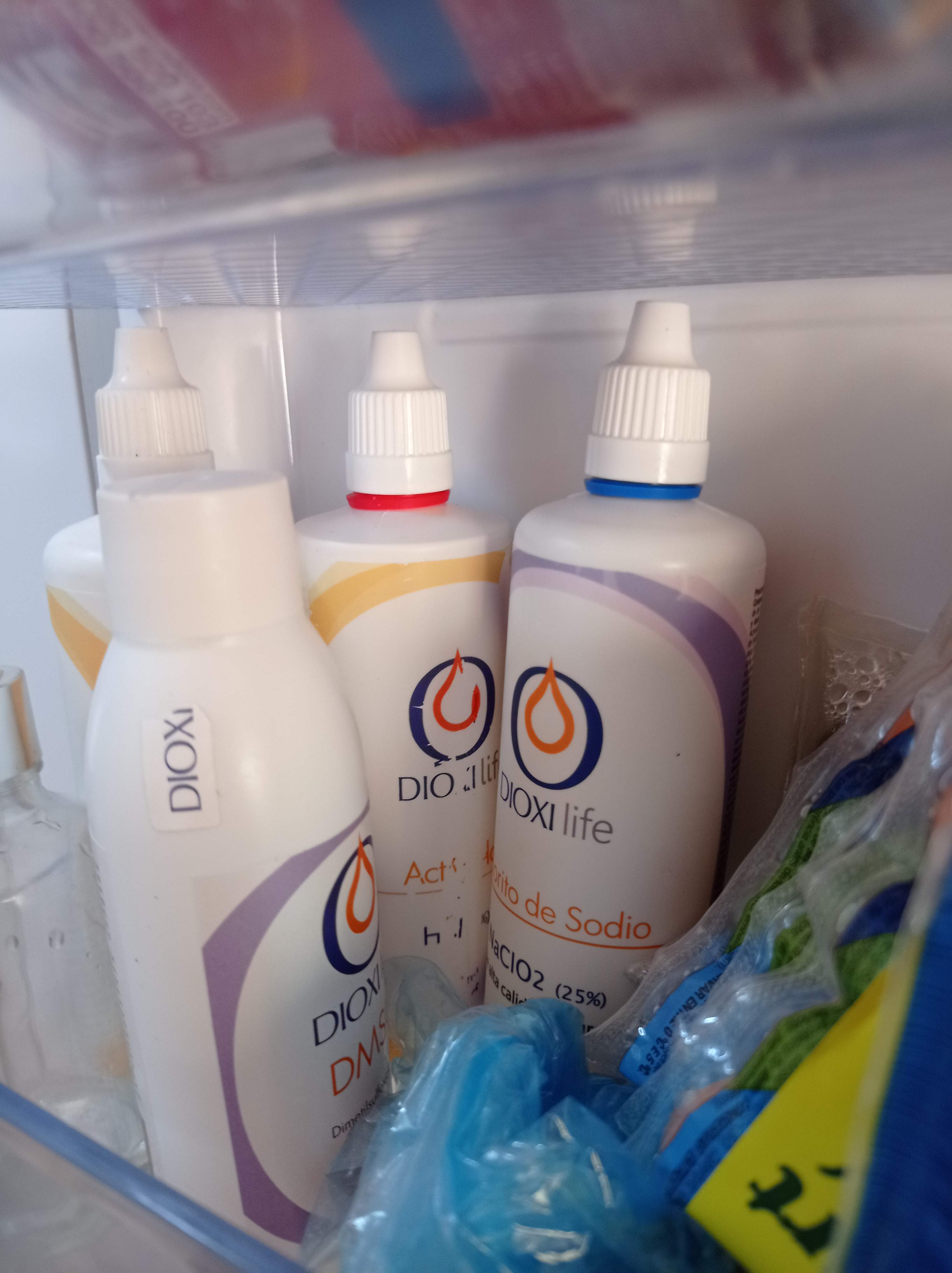 Juan Eduardo
Genial producto
CARMEN SALVADOR
Llevo años usándolos y la experiencia es increíble.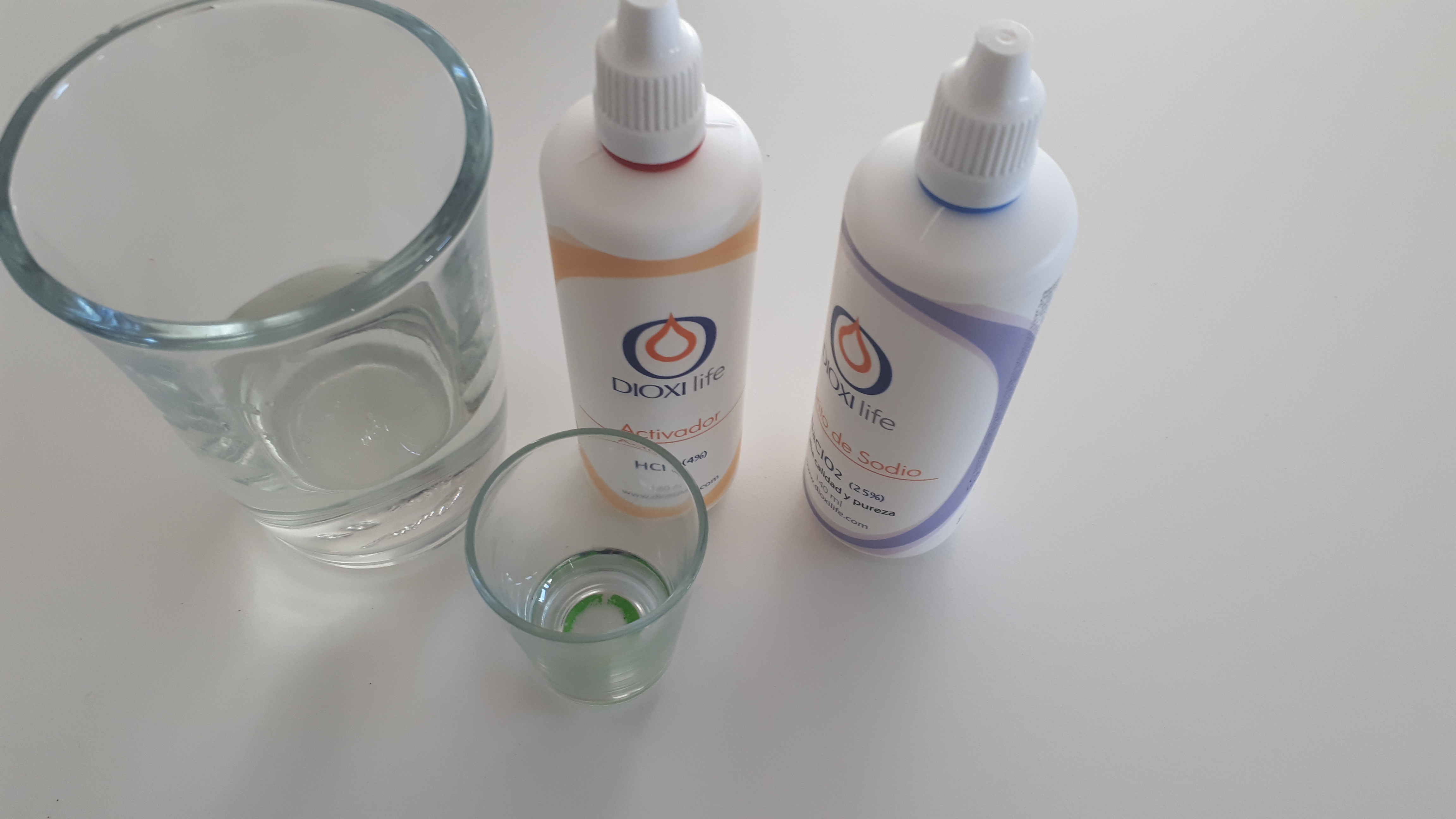 Javier Díaz Robledo
En mi casa desde hace años no falta dioxilife CLO2, Salud en casa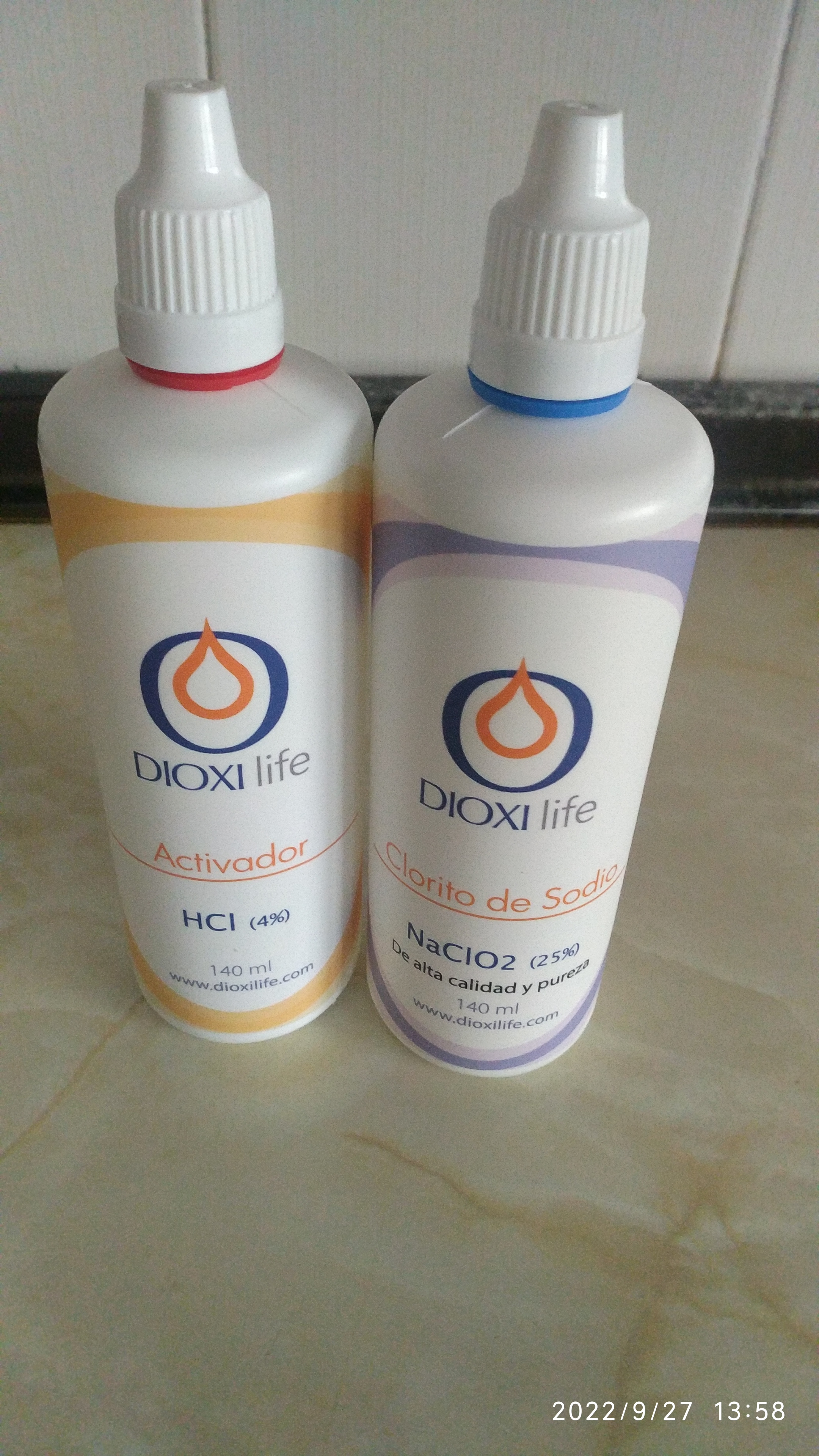 felix gonzalez mateos
A mí me ha hecho sentir bien seguro y tranquilo y me ha hecho perder el miedo a coger el covi.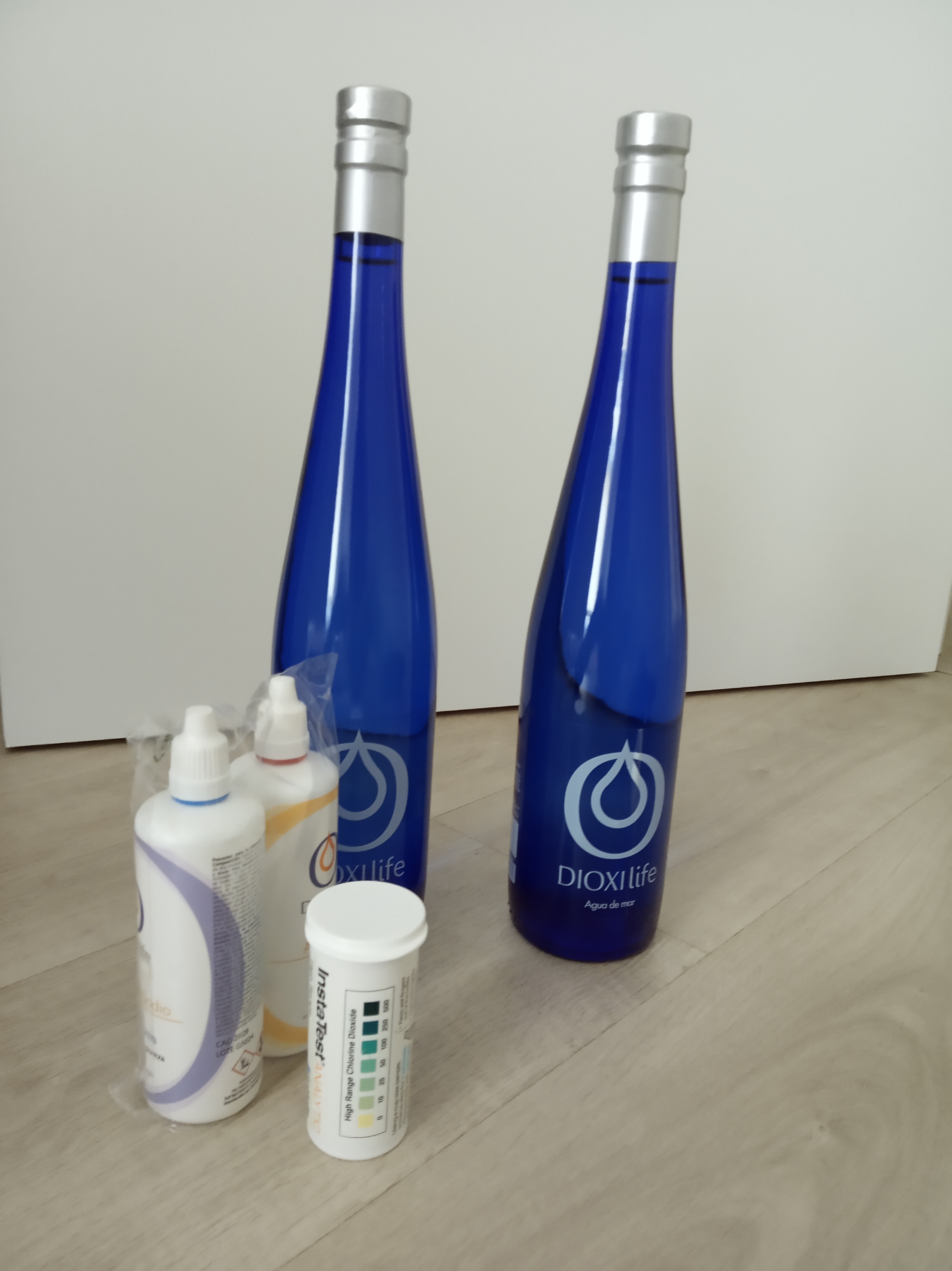 Patricia Lazcano
Me siento con más energía vital. Desintoxica el cuerpo y lo oxigena.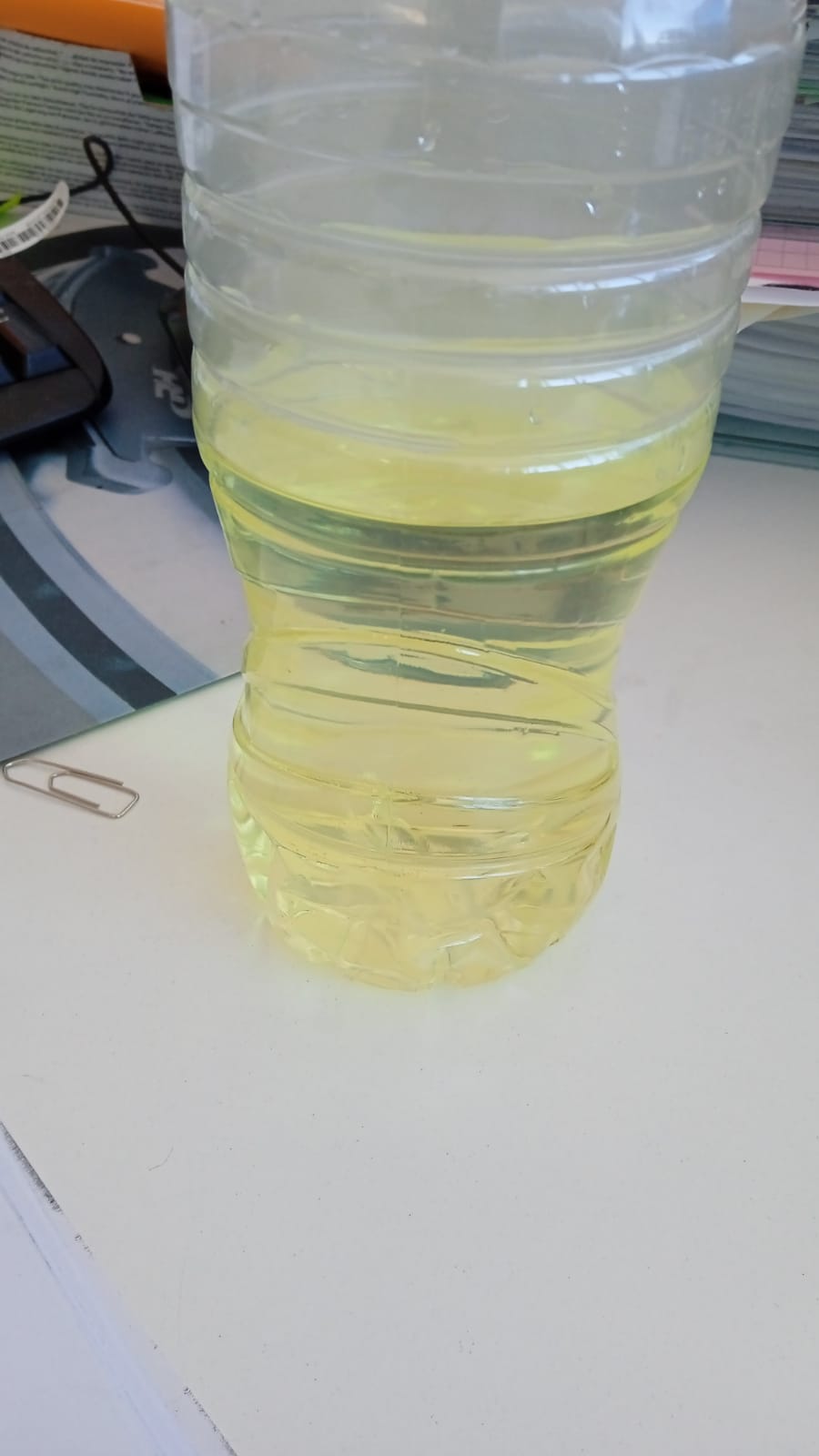 María Torres garcia
Desde que tomo dióxido de cloro que ahora hace ya dos años y medio no me he resfriado ni acatarrado ni un solo dia y me noto más sana sin tanta fatiga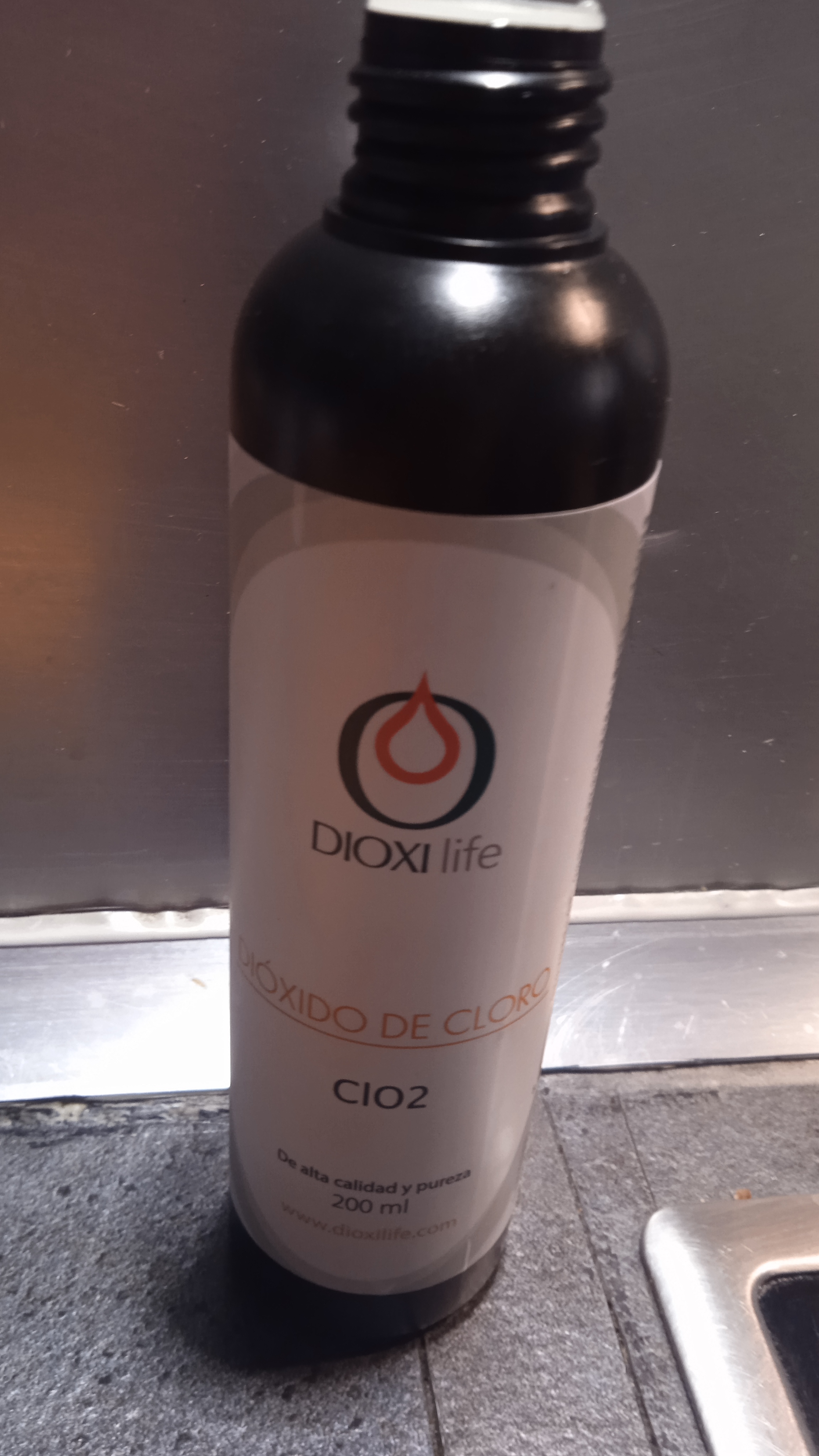 Sonia Martínez
Su consumo evitó recaer en una pulmonía anterior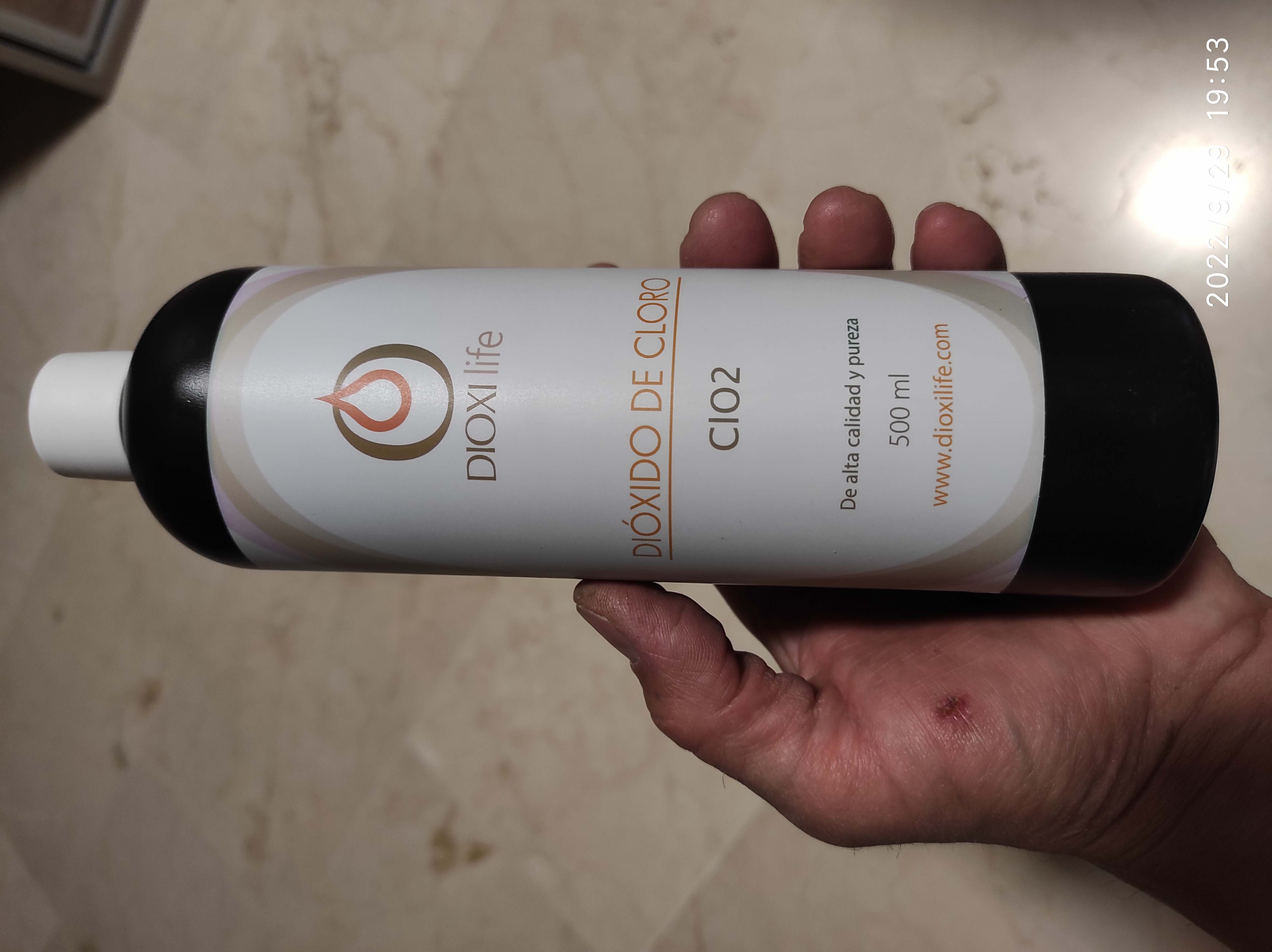 Luis Diego Martin Romera
Puso a diario desde hace un año el CDS algunas veces más seguido y otras veces dejo espacio de tiempo entre toma y toma he notado bastante mejoría en la piel en el estómago en la digestiones y a nivel de herida que sanan súper rápido en un enjuague bucales y como desodorante de pie de axila es bastante eficaz y estoy muy contento con los resultados llevo ya tres botellas de medio litro gastadas desde el año pasado y seguiré usando la la recomiendo a cada persona que veo que tiene cierto tipo de dolencias y a todos mis amigos suelo recomendárselo que usen a diario el CDS.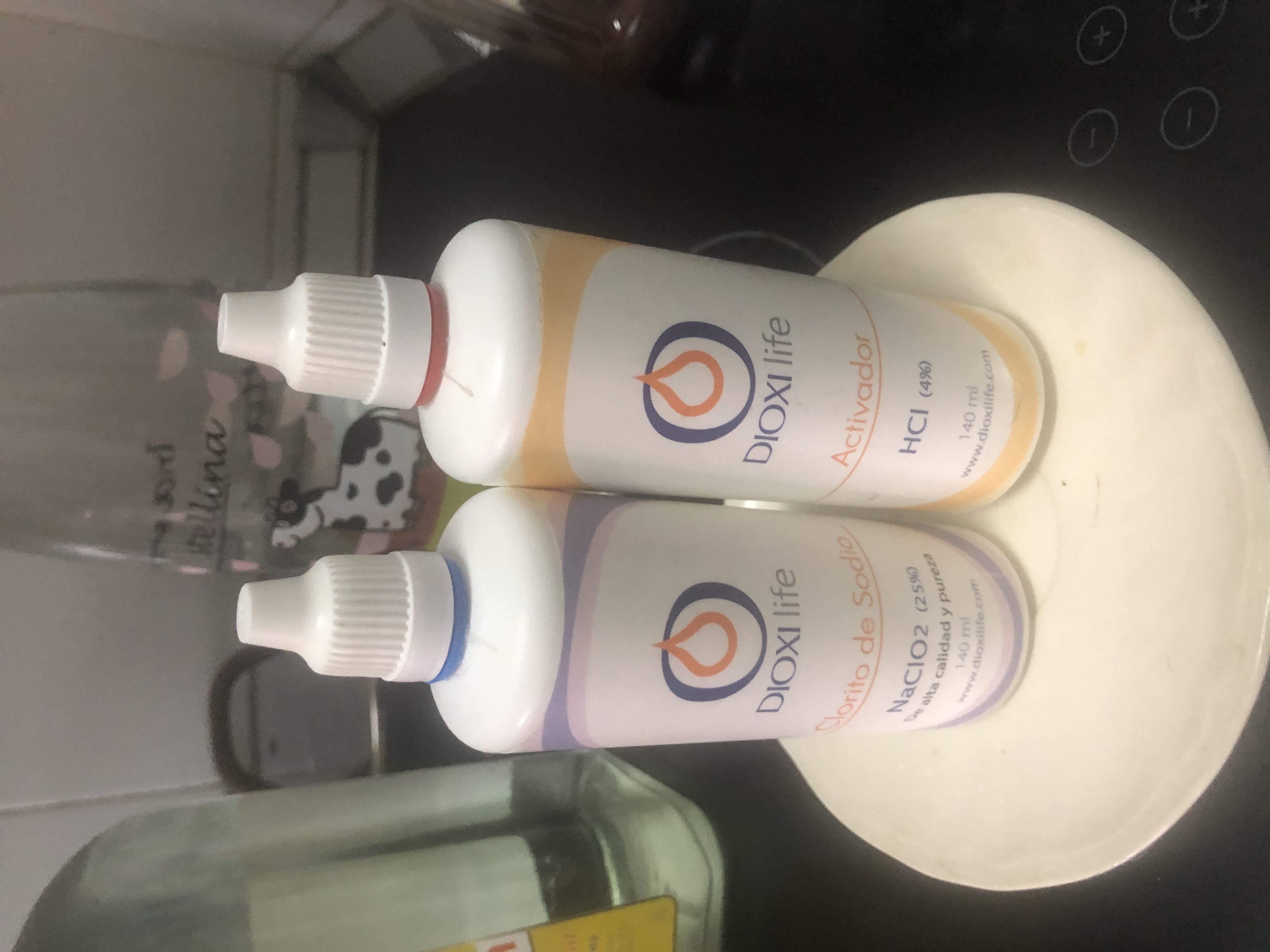 Sergio Alava Benito
Siendo diabético he tenido una mejora formidable de mis controles y unidades de insulina. Y sólo acabo de empezar